3 Ways to Shine a Light on Your Business Post-COVID-19, Take 2 | Social Joey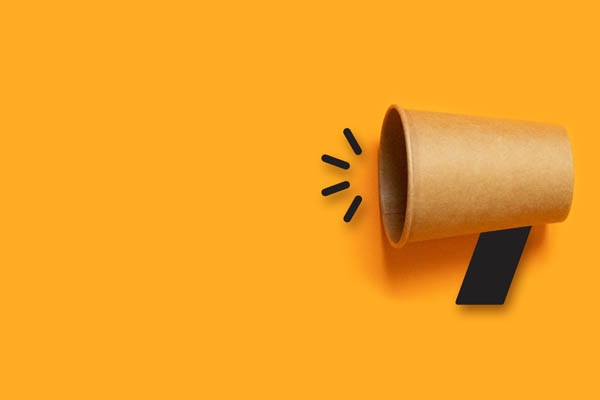 Last June, we published a blog about ways to highlight your business as you got up and running again post-pandemic.
Ten months later, it's pretty safe to say that we put the cart ahead of the horse! While it was ambitious to talk about post-COVID-19 marketing strategies, the reality is: We're just now getting close to a post-pandemic world.
But there's great news out there these days. Multiple COVID-19 vaccines have been approved and are being distributed to people across the country and the world. In the United States, distribution has accelerated, and most American adults will be able to access the vaccine by May or the beginning of summer at the latest.
As people are vaccinated and more is known about the vaccine and the COVID-19 virus itself, people will be able to venture out again for those formerly "normal" activities.
Hello, post-pandemic!
So, now that we've finally gotten nearer to the end of the pandemic, let's circle back to our recommendations—with some updates on how you can put them into action for your business.
Why Your Marketing May Need a Reset
Think your marketing content is on solid footing and there's no need to rock the boat? It's probably worth taking a look at your posts and blogs anyhow.
Why do we say that? Well, even the best things need tweaking occasionally. The content becomes stale over time, making it less engaging to your audience.
But there's a bigger issue at play as we emerge on the other side of the COVID-19 pandemic. Consumers are in a different position than they were before last March.
They're more educated about their options, more likely to do their research before making purchases, more likely to look for businesses willing to stand for a cause or mission, and more willing to take their business elsewhere if their needs aren't met.
If your business isn't adjusting to meet those evolving customer needs, post-pandemic, you're likely to misfire more than you hit the target. That's why it's worth taking some time to thoughtfully consider your marketing content and whether it needs some adjustments.
Start here:
Start With Consistency
Did you curtail your marketing efforts during the pandemic, or at least while your business or franchise had to pause operation? Did you continue posting on social media but cut back on how often you were posting?
It's time to level back up.
The pandemic months, especially during times where staying at home was essential, led to a significant increase in the time people were spending online. Social media usage hit all-time highs—not only on platforms like Facebook but also on networks like LinkedIn.
Let's be real: Increased internet use is not all positive. Because we've spent less time with others and more time with video conferences, we've developed Zoom burnout. Because we've been bombarded by all sorts of political and skewed messaging for months, it's become easy to tune out (or hit "hide this message" on) messages that pluck your last nerve, so to speak.
You probably know this from a personal perspective. But what does it mean for your business?
At all times, but especially during a crisis, your audience is looking for a consistent, reliable, positive voice. Your marketing message should be that empathetic voice.
Provide your audience with content that is both consistent and high-quality. When you post regularly, your audience will come to expect your posts, which is a positive. They're listening for your voice.
Give your audience more than just ads—infuse your content with videos, images, memes, and outside resources that speak to your business area of expertise. By providing people with content that's useful and helpful, you'll become their go-to expert, the one they turn to when they need your product or service.
Communicate What's New
Unless your business is a unicorn, you've probably made some changes over the last year. To survive and thrive, businesses had to evolve services and products to meet changing consumer needs.
In many cases, those consumer needs are likely to stick around. As we step forward into the future, convenience is the name of the game.
It's no longer an "add-on" to offer curbside pickup options; it's now more an expectation. Even as people can safely return to regular shopping, customers will favor businesses that offer the convenience factor.
You know that a key part of marketing is sharing what sets your business apart from competitors. Well, now it's time to do that with an eye on what you're offering these evolved consumers. Ask yourself a few questions:
What processes are in place that customers returning to the store should know about?
What new programs are we offering?
How have business hours or offerings evolved?
How is our business keeping things clean and safe for employees and customers?
What do we have in place to make things more convenient for customers moving forward?
Remember, concepts that added value for customer experience during the pandemic may be your key to success post-pandemic, too.
This message from Mike McDowell, our Director of Operations, still rings true a year later: "Many times, the innovations that come from crisis become core products/features that can push your business forward into a more successful future."
Personalize Your Message
If there's one thing that rings true post-pandemic, it's that we're looking for a human touch. We're looking to connect with others again, outside the home.
Add that human touch into your marketing by infusing personality! It's all about shining a light on the people who make your business unique—who keep it running.
Because you're a part of the community, you should also expand your message to shine a light on those within your community.
There are so many ways to do this. Consider these suggestions:
Posts highlighting your team members and their contributions both inside and outside your business
Posts simply thanking your employees and those within your community
Special promotions that honor those within the community who've kept things running, such as truck drivers, first responders, nurses, and teachers
A customer event to celebrate the start of a "normal" summer
Photos and videos of your employees, your business, and those in your community
Now more than ever, people want to interact with—and buy from—businesses and people they know. So help them get to know you!
We're ready to shine a light on your business or franchise! Get in touch with us today to learn how we can help.