6 Best Practices for Social Media Customer Service | Social Joey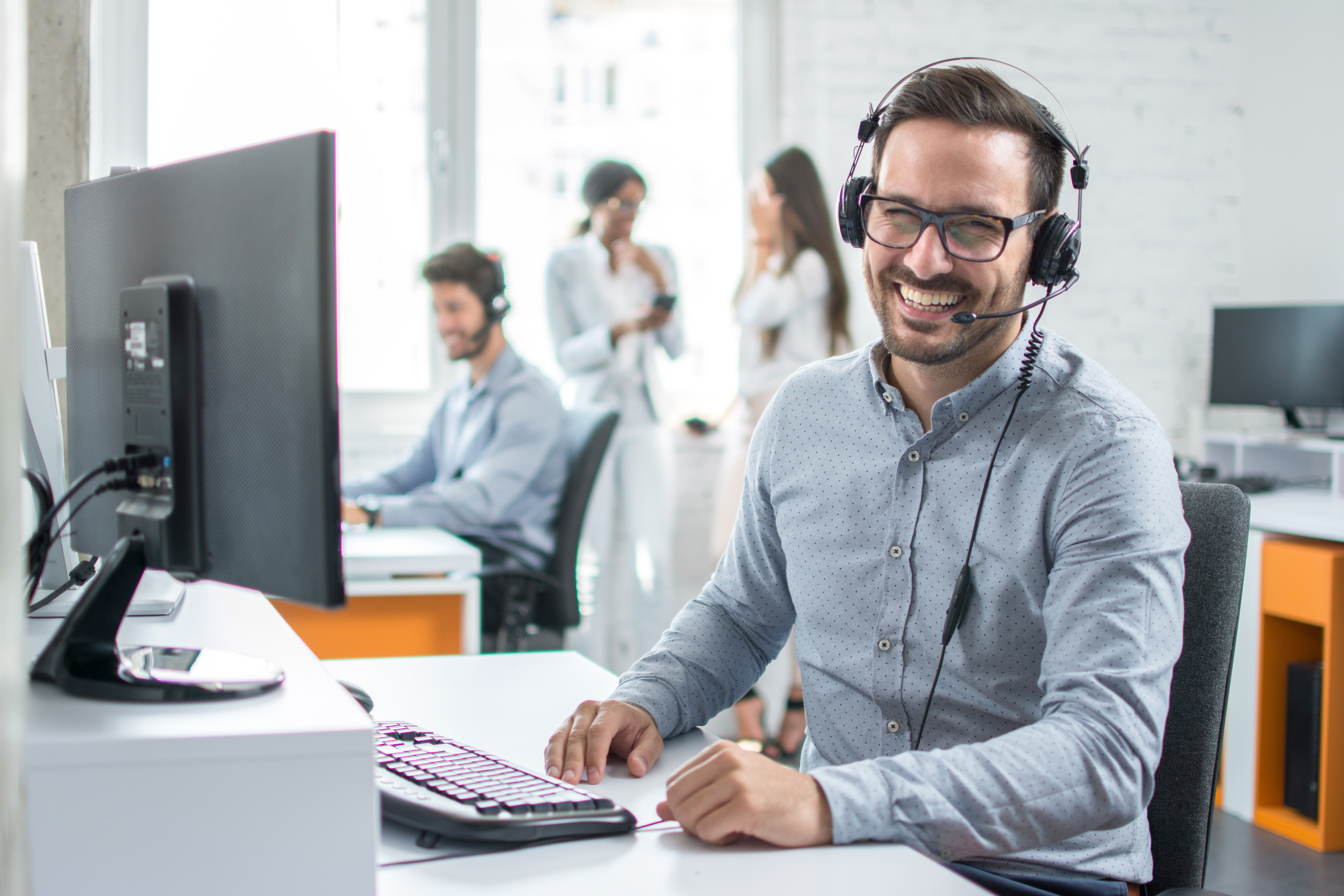 Social media is quickly transforming the way that companies are doing customer service—and if your business isn't working on your response time and social media customer service skills, you've fallen behind. Did you know that two out of every three consumers today use social media to solve their problems?
Customer service used to consist of long phone calls, automated voice messaging systems and an agonizing amount of time waiting on hold for a representative. People have begun to loathe the dreaded "hold" music…so it's no wonder they've turned to a faster, more efficient way to communicate with brands online.
As technology has advanced and social media has taken the Internet by storm, customer service has quickly evolved into a system of rapid-fire public responses and private messages across all platforms.
Whether you like it or not, people are beginning to look at how companies respond to their online audience—happy and unhappy customers alike. In order to properly protect your brand and keep customers satisfied, it's important to engage where the conversations are happening.
Creating an Optimal Customer Experience
Technology is becoming part of our everyday lives more and more, which means it is also vitally important for businesses and people to develop a positive online presence in order to thrive. You'll need to be where your customers are—and your customers are on social media.
Good customer service is a massive part of your brand's reputation and will deeply affect how your customers advertise for you via word-of-mouth.
What people are saying about you online is important, but how you respond is of even greater importance! Listening and keeping your business engaged in your customers' conversations is vital for maintaining a positive online brand presence.
Not sure about the rules of social media customer service? These best practices will help you get started in developing your customer service strategy:
1. Make sure to respond to everything.
One of the biggest mistakes that companies make is ignoring negative comments. It looks much better to respond with "we're sorry you had this experience," than to be completely silent! You don't want anyone feeling neglected.
People are especially watching how you engage with negativity—so be sure to respond, and respond kindly and professionally. It's best to avoid heated debates, and especially avoid telling customers they're wrong.
Your tone of voice is extremely important, and you'll want to keep it neutral, professional and incredibly sensitive. The only exception to this rule is if you have a widespread mass issue that affects a large group of customers.
In this case, a public response that addresses the whole issue (and answers a majority of the questions) should suffice.
2. Speed matters.
You don't want your customers to wait a long time for your response, so be sure to respond as quickly as possible. The better your response time, the happier customers will be.
In fact, Zendesk states that 69 percent of customers have stated that fast problem resolution is vital to good service. This means that your response speed is absolutely critical when developing a good customer service strategy.
3. Make your responses unique to each customer.
Nobody wants to see the same cookie-cutter response given to every customer. This can make you appear insensitive and boring!
Instead, create a unique and professional response to every comment you receive. This will make customers feel heard—which is usually exactly what they want in the first place.
Tailor each comment to professionally answer questions, soothe angry reviews and direct questions to the appropriate answers. Make every response unique, but also be sure to maintain the same voice throughout all your social channels. Also, try to avoid angry customers banding together to create a PR mess.
4. Private messages can be helpful, too.
Not everything can be solved in a public comment, especially if it pertains to private customer information! You should still respond to the social media comment, but follow up in a private message to assist the customer directly with their need.
This will allow you to exchange information (like emails, addresses or order numbers) safely and handle the issue until it's fully resolved. Private messages can also be helpful when the reply is going to be especially lengthy and detailed.
5. Keep an eye on mentions, replies and comments.
Customers may try to reach out via mentions on Twitter, which may be a little tougher for your team to find. Be sure to check all of your channels consistently and thoroughly, so that you don't let any communication fall through the cracks.
It is possible to run an audit across your channels to find out where and how people are talking about your brand. After the audit, you'll be able to figure out how your customers are communicating with you and where.
6. Keep your brand's voice consistent.
Not only is it important to consider your customer's tone of voice, but it's also incredibly important for your brand voice to remain consistent across all platforms. You want to maintain a professional and sensitive voice on Facebook, Twitter, Instagram and LinkedIn so that your customers know and understand that you handle situations promptly and effectively.
Those who communicate via Twitter should feel just as "heard" as those customers that reach out on Facebook. Keeping your voice the same overall will help your brand recognition and reputation.
Social media customer service is a big job, so be sure to train your customer service responders to reply with a voice that matches your company's tone and brand voice across all channels. Be sure they're responding quickly to new questions, being sensitive to the complaints being made and replying to every comment, mention and message.
When customers see how quickly (and how well) you respond to other customers, they'll be more likely to purchase your product and recommend that product to other customers—online and offline.
For more information about how Social Joey can help you connect with customers and come up with the perfect content strategy for your business, get in touch with us today. We are here to make your marketing hop!