As Seen on TV: 5 Essentials in Social Media Marketing | Social Joey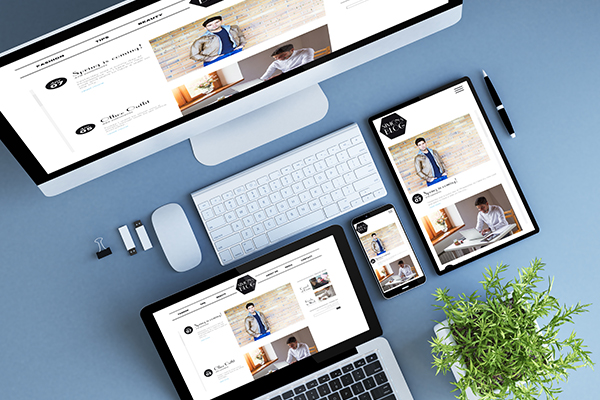 "Life is like a very long TV show, without a remote control."—Unknown
Have you ever watched TV thinking, "This is my life." Nowadays, you might be seeing more of your "life" playing out on social media rather than TV—but the same still holds true for both.
TV and social media are very entertaining, and they both reach an audience on a personal level. So what messages can we glean from an evening in front of the TV?
Our marketing "producers" over at Social Joey have a few things to share. We have written a script of sorts about how your social media strategy can run like some of our favorite shows!
Let's start with Part One of our two-part series:
This Is Us
We know you know this show! It's all about the story of the Pearsons, giving us all the tear-inducing, heart-tugging details about their lives. Businesses could learn a lot from This Is Us. We aren't saying to share everything about your business, but telling people about yourself is one key element of an effective social media lineup.
Share your story. Your social media posts need to incorporate your brand, mission and services in your own voice.
There are a number of ways you can get your brand, mission and services out there to your target audience via social media, including:
Blogs
Brand imagery
Photos
Going live
Video
Blogs
Blogging is a wonderful way to really demonstrate your knowledge and expertise to your target audience.
Not only can blogging assist in boosting your brand awareness, a blog can also put you front and center within an industry. And don't just write the blog—once it's complete, you should be promoting the link on social.
Brand Imagery
There are five components needed in order to develop a strong brand image:
Colors
Emotion
Relevance
Text
Typography
This type of content is unique in that it combines imagery with brand-specific words—it's your opportunity to spread your message in an eye-catching way.
Photos
Beyond brand imagery, other images should also be incorporated into your content lineup to show a different side of your business, and—quite possibly—hit the heart and emotion of your audience.
When sharing photos on your social media page, think of it more as the "behind the scenes" look that comes as an extra with the DVD you buy. Snap photos whenever you can of your team at work and at play to display on social media. Grand openings, open houses or other social events should always be followed with photos on social media!
Going Live
What is better than posting a picture? A live video, perhaps.
Video is everywhere these days, and it plays an important role in any social media strategy. Live video helps personalize your business even more, because there's more transparency.
There are a number of ways you can make a "Live" video work for your social media strategy, such as using your smartphone in order to:
Capture highlights of your company's day
Ask one-question interviews with customers and/or employees
Send a message to your audience
Directly ask your audience questions and get immediate answers to help improve your business
A Million Little Things
Did you get you caught up in the narrative of ABC's new hit drama this fall and winter? One twisting turn after another kept us glued to our seats until the season recently wrapped up.
The key to keeping us entertained? Incorporating tons of different angles and storylines. Variety is the spice of life, after all.
When you are writing your company's "script," also known as putting together your social media lineup, you can do the same. Capture and keep your audience's attention by incorporating plenty of variety with curated content that's relevant to your company's expertise.
How do you do that? Look for external content on reputable websites that's related to your genre and be sure to:
Keep Things Positive
While some news items and topical issues will likely find their way into your content lineup, it's important to spin things positively for the most part.
That means including articles, videos and infographics sourced from reputable outside resources that talk positively about a topic and offer tangible suggestions. And it also means creating post copy that maintains a positive feel, as well.
Get the Facts Straight
We mentioned above that the external, curated resources that you post on your social media accounts should come from reputable sources.
That's super important. You want to establish your expertise with your audience. If you're sharing resources from a fishy, off-the-wall website, you run the risk of discrediting yourself.
So choose wisely—pull from national organizations and well-known companies or publications whenever possible. Their reputation ultimately impacts yours when you pull content from their library.
Mix Things Up
We talked about the importance of variety. Well, we weren't kidding. You have eight seconds—yes, eight seconds—to capture your audience's attention before they move on.
To do that, you need to tap into a full spectrum of content sources, including:
Funny memes
GIFs
Infographics
Videos
Podcasts
Articles
Think outside the box—and remember, mixing things up is what keeps people coming back for more. Just ask ABC!
Stay Tuned
Of course, like any good TV show, we have to leave you with a cliffhanger! Stay tuned for essentials 3–5, coming at you shortly.
And don't worry, we won't make you wait too long—just two weeks! 😉
Are you ready to create social media content that fits your storyline? Let our team of social media ninjas, content wizards and advertising gurus at Social Joey go to work for you!