Boosting Your Digital Game in an E-Commerce World | Social Joey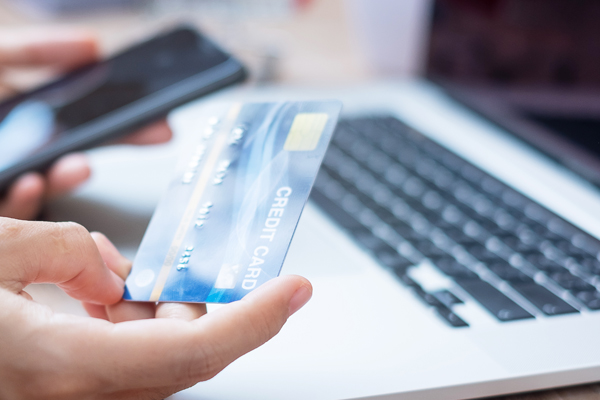 Believe it or not, we're headed into the down stretch of 2020!
While this year at times has seemed to soar by quickly but also seemed to last much, much longer than only 12 months, there's also no doubt that we've learned many lessons from the year that's nearly behind us.
Businesses of all sizes and types have been forced to pivot this year to meet changing consumer needs and want in the face of a global pandemic. For many businesses, that means a trend toward delivering at least some level of e-commerce.
Whether you've just joined the e-commerce ranks in 2020 or been at it for a while, it's important to make sure that you're on your digital A-game. Read on as our Social Joey marketing experts offer some insight.
What's Driving the Trend Toward E-Commerce
What's causing more people to look to make purchases online these days? Well, it's not as simple as you might think.
While it seems logical that more people are choosing to buy online as they stay at home more to limit the spread of COVID-19, that's not the whole reason.
Many people, particularly millennials and Generation Z, were already turning to online stores in record numbers even before 2020 began. They're looking for the convenience of being able to shop wherever they want, whenever they want—and often of having those items delivered to them.
That said, though, the COVID-19 pandemic has been an immense driver of change.
According to IBM's U.S. Retail Index, the transition from brick-and-mortar stores to e-commerce has been accelerated by five years due to the pandemic. This year alone, e-commerce experienced 20% growth.
And the trend isn't expected to change anytime soon. Data from ACI Worldwide projects that there will be a 27% increase in global e-commerce during the 2020 holiday season.
Interestingly enough—and something to take note of—customers aren't turning away from e-commerce as physical business locations reopen. In fact, a survey released in May found that more people were using e-commerce options in May after businesses reopened than they were in April when physical locations were closed down.
What This Means for Businesses & Franchises
Not every business is suited to being a fully online retail store. So, what's the takeaway for businesses from this information about e-commerce?
It's that consumers are increasingly looking for alternative ways to shop. While that doesn't necessarily mean they won't stop by a physical store, it may mean they want to peruse your offerings on the website to limit their time in-store.
For restaurants, it may mean that people want the ability to place an order for curbside pickup, takeout, or delivery from your website or an app.
For retail stores, that may also mean people shopping online and making purchases that can then be picked up in-store or curbside.
In other words, it's all about presenting your customers and potential customers with options that make shopping more convenient.
But to do that, you'll need to be sure you have all the digital components in place.
Get Your Website Up to Speed
While customers usually make purchasing decisions based on established relationships, there's a new phenomenon that's being seen these days.
Instead of relying on a brand's expertise and a relationship, buyers are increasingly making their buying decisions based on how easily they can navigate a business website. Find that hard to believe?
Check out the info: An Invoca study released in October found that one in three consumers will find a new brand when they run into website trouble.
How can you make sure your business doesn't get left behind due to your website? Have a web developer or another expert take a deep look at your website.
You want to ensure your customers have a smooth user experience when they're on your site. That can mean a variety of things:
The website must be mobile-optimized and easily viewed and used from screens of all sizes.
Consumers must be able to find the answers they're looking for quickly and easily. (Think robust FAQs and concise, helpful copy on every page.)
There needs to be a way for customers to reach out and get a response promptly if a problem occurs. (This is where a tool like online chat can be helpful.)
Your page loading speed needs to be quick to avoid turning people away.
The actual purchasing process should be easy to navigate and relatively short.
Market Your E-Commerce Capabilities
While not all of your customers will choose to shop or make purchases online, many of them will. Right now, more people are choosing to at least start the buying process from home, regardless of the product or service involved.
Even when the COVID-19 pandemic begins to ebb, which is likely to be sometime in 2021, people will still turn to convenience when they can.
That means that any offerings you have that allow people to buy online are items that give you a competitive advantage. Market them!
We're talking about an audience that wants the convenience of online shopping, so you'll logically want to market to them online. Use your social media channels and tools like email marketing to reach out and grab your customers' attention.
Don't be shy—tell your customers and potential customers about what you're doing to make their experience easier, quicker, and more convenient!
Not only will this yield new customers in some cases, but it's also likely to help you retain existing customers. And studies show those existing customers spend more.
Spread Your Customer Service Wings Online
This is an overlooked aspect of a rise in e-commerce—when your customers are shopping online, they're going to want to seek assistance online, too.
And let's be real. Even when customers these days are not shopping online, they want the easiest, quickest way to find a solution to a problem. In most cases, the most convenient way to do so is to access customer service on social media.
Do you have an active customer service component on your social media pages? If not, it's something to consider.
Consider this: According to a HootSuite report from this year, 64% of people would rather message than call a business. That's especially true for younger consumers, with 32% of those under 25 stating social media is their preferred support channel.
But it's not enough to simply answer some messages on social media. You'll need to have a customer service strategy there. Answers must be prompt and offer a solution, even if takes a conversation to get there.
Ready to spread the word about how you're making shopping easy and convenient? Let us go to work for you! Give us a call today to get started.