Building Loyalty to Your Brand With Loyalty Marketing | Social Joey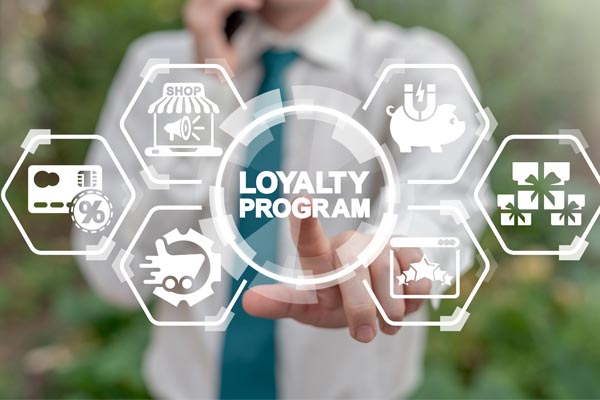 "The strength of a family, like the strength of an army, is in its loyalty to each other."—Mario Puzo
This quote can also ring especially true when it comes to your company and your customers.
When you are first growing your brand, you are thinking about how you can reach as many people as possible and build a following and customer base. As your business grows and the months and years go by, you begin to realize even more how important your regular customers are—and then your focus might become not just reaching a certain target audience but also growing your loyalty base.
That's where a loyalty program comes into play! Our team at Social Joey wants to share some insight about the benefits of offering a loyalty program and how it could provide your brand a competitive edge, even when times are tough.
Does My Business Need a Loyalty Program?
Let's first face some reality: Your franchise probably isn't the only business offering your service or product to customers.
That's why you need to market your business in a way that sets you apart. Ultimately, you're trying to build trust and a relationship with customers that keeps them coming back.
A loyalty program is one relatively inexpensive way you can do that.
Wondering what a loyalty program even is? Well, the mechanics of such programs differ from one company to another, but the basic premise is that you reward your existing customers for their loyalty. This can be as simple as special VIP coupons or as complex as free item after a certain number of purchases.
Let's explore some benefits:
Customer Retention
The biggest purpose behind a loyalty program is the fact you are aiming to not just reach customers but also to retain them. What better way to retain your customers than by rewarding them for being advocates of your brand and repeat customers?
Even when you, yourself, make a purchase from a store, don't you enjoy seeing that little extra thank you afterward? We all do, including your customers!
Whether it is getting one step closer to a free product and/or service, or earning points to use toward a future purchase, it is nice to get a little something when a purchase is made. It also helps your customers feel as though they are getting more bang for their buck—and as if they are appreciated beyond the dollar value of their purchase.
Studies back up the power of a loyalty program when it comes to customer retention. One study found that loyalty programs not only increase revenue by around 5 to 10 percent, but that customers who are a part of a loyalty program buy up to 20% more than people who are not a part of your loyalty program, making it a win-win for everyone!
One other important thing to consider? It's way less expensive to operate a loyalty program and retain customers than it is to market to and recruit new customers! In fact, one study found that it's 7 times more expensive to acquire new customers than to retain your current ones.
Customer Data
In today's world, data and analytics are an essential part of staying ahead of the competition. Gathering meaningful data is a key first step.
Loyalty programs offer one effective way of gathering data, allowing you to have transparency into the buying habits of some of your most frequent customers.
When your customers sign up for a loyalty program, you immediately gain some level of data from their signup form, including basic demographics that can help you shape audience personas. As they shop using a loyalty card, you are able to glean further information, including insight into customer behavior, customer buying habits and customer preferences.
With this information, your company is able to not just see where you can benefit from having special pricing and promotions that can reach your target audience on a better level, but you can also see what your customers are buying and when, which can also help you to better stock your inventory.
In addition, if you ask targeted questions on your signup form or send out surveys thereafter, you can also glean information about how customers learned about your brand in the first place. This can help you know where your marketing message is being heard best—and where it could use some magnification.
With this data right here at your fingertips, you don't want it to go to waste. Use it wisely!
Customer Communication
If you have heard it once, you have heard it a thousand times—communication is key. No truer words have been spoken when it comes to communication with your customers. And—you guessed it—a loyalty program can help make communicating with your customers easier.
Thanks to your loyalty program, you will have a database of customers. This provides a great starting point where you are able to announce a new product or service, a promotional event or even something as simple as a change in store hours. In fact, you can even use your audience of loyal VIPs as a sounding board or test group for new offerings to determine whether the idea is worth advancing to your full customer audience.
When it comes to communication, it's also important to think about how you can communicate with customers in times of crisis, like what we're currently experiencing. If and when your franchise needs to shift its offerings or change up hours or days of availability, having a loyalty program and a comprehensive email database allows you to quickly share news and vital information. Getting the word out quickly and effectively is important.
Want to incorporate your loyalty program into your social media messaging? Our social media gurus are here to help! Give our team at Social Joey a call today to learn how we can get started.