Digital Marketing Strategies That Work | Social Joey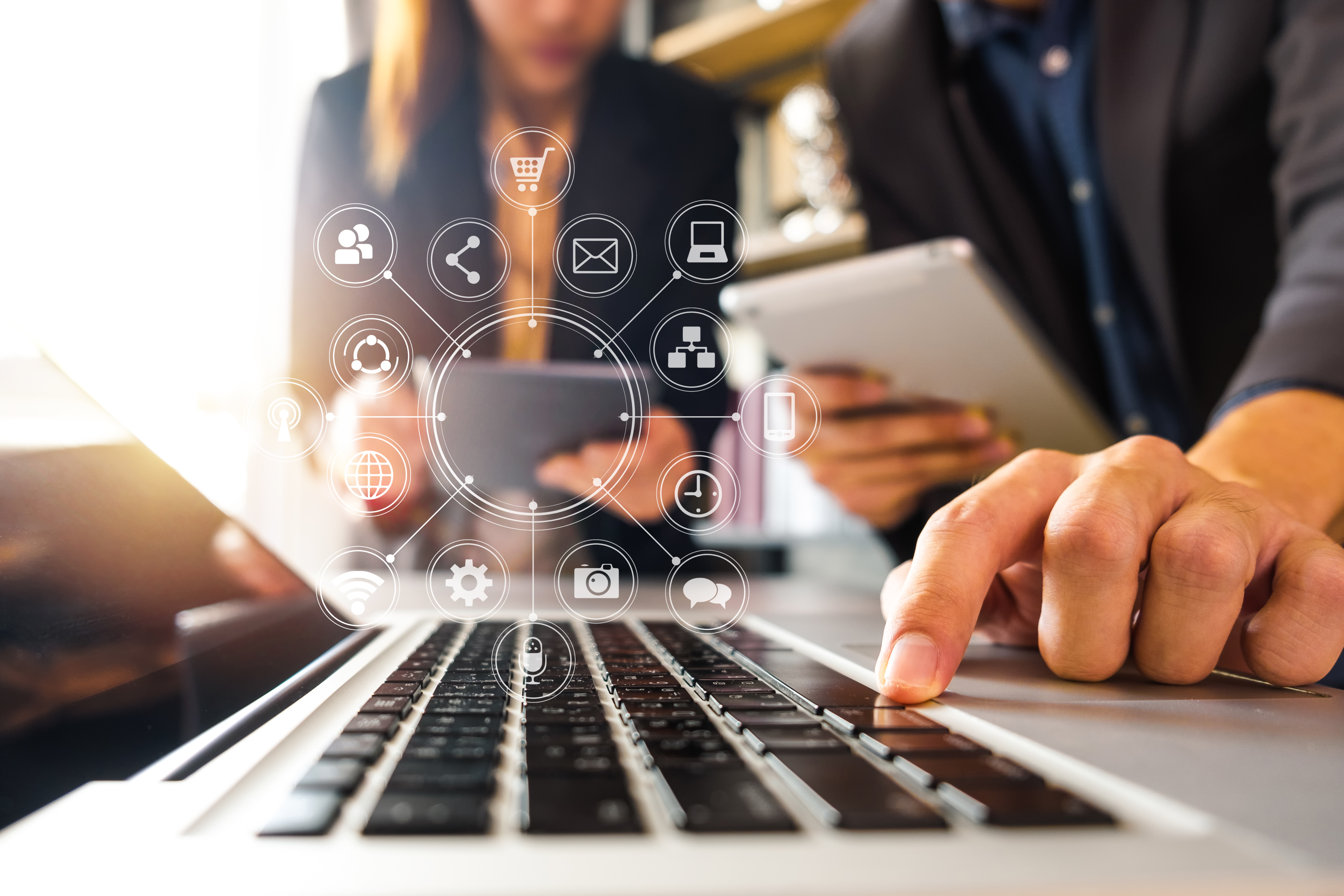 People are consuming more media online than ever before, and it's increasingly important to stay on top of emerging digital marketing trends. Marketing has changed more in the last two years than it has in decades—which means it's vital for businesses to stay relevant in order to successfully reach their audiences and experience growth.
Where do people spend a majority of their time these days? In front of screens! Whether we like the trend or not, it's important to spend your money and advertise where your consumer base is.
Visual media and social media marketing are some of the most important tools your business can use to advertise in today's growing digital age. Whether you are advertising to customers or other businesses, a digital marketing strategy is essential to your business' overall advertising plan.
So which digital marketing strategies work, and which ones do not? We've done some research to help your business find only the most effective tools to implement in your digital marketing strategy.
Here are just a few of the digital marketing strategies that we've discovered to be successful in 2018.
Voice searches. Just in the last year, 60 percent of people have started using voice searches—and that number is only expected to increase. People are busy, constantly on the go and aren't able to type messages as quickly as they can speak them, creating an increasing demand for voice searches as a whole. Voice searches have completely changed the way users acquire information online. So what does that mean for your business? It means that your content needs to be in line with the things people are searching for, and your tone needs to be conversational and include common everyday terminology.

Quality content. As more businesses are putting themselves online, more and more content is being generated overall. This can prove challenging for marketers as their voice can be "drowned out" in all of the chaos on the Internet. Online users are constantly bombarded with more and more content, which can make them insensitive to it. The key is to have hyper-focused quality content that produces engagement and generates real, authentic experiences. This could even mean tweaking your strategy to include sub-groups within your target audience, and getting more specific with who you involve in your marketing strategy.

Video content. Video content is taking over the Internet by storm. All across social media channels, video is present and continues to grow in popularity. If video isn't part of your major content strategy, it may be time to give it a try. Even if your business doesn't have high quality video equipment or the money to purchase it, excellent videos can be created by simply using an iPhone and a stabilizer. Videos grab people's attention, and if the video is good enough—it will keep their attention for the duration of the video.

Influencer marketing. This growing trend has certainly seen an uptick in 2018. People today want true, honest and authentic experiences involving products and services. Social media "influencers" are typically people with a large social media following, who speak honestly about their relationships with products. Companies will pay these influencers to talk about their products via their own social media channels, providing reviews and special insight. Their large following then sees and hears the authentic experience, and is more likely to try it themselves. People are more likely to believe a real person than an advertisement, which is why this strategy works. This type of advertising is highly effective (with the right influencer) and has helped businesses develop a positive brand image as well. Influencer marketing can be expensive, but effective when used correctly.

Modernizing your website. Having a clean, simple and updated website is incredibly important in today's digital marketing world. If people want to know more about your business, the first place they're going to look is your website or your Facebook page. Both of these sites will need to be clean, fresh and have all of your updated information front and center. Not only that, but people need to know who you are and what you are immediately! Don't make them search for what you are offering.

Personalizing the customer experience. People don't want to feel like a number! Tailor your business's customer service to be prompt, polite and kind. Your customers are more likely to return if they've had a pleasant interaction or experience with your business. Nowadays, people are craving authenticity! Be sure your business is interacting and engaging with customers on a real and personal level. Take Twitter for example. Twitter is becoming a place for people to voice their customer service praises and complaints—while expecting a speedy response.
Still questioning whether or not you need to be present or have a digital strategy? Seventy-seven percent of Americans have a social media profile of some kind, and the number of those using social media around the world has surpassed 2 billion.
This number is going to increase to almost 3 billion before 2020! Your audience is online, and in order to reach them, your business should be, too. Websites, social media and online advertising have a huge impact on the day-to-day life of Americans—and that number is only expected to rise in the near future. Your marketing strategy should include some type of online presence in order to be truly effective.
Reviewing your online digital strategy on the regular is a great way for your business to stay connected and relevant with your consumer base. Digital marketing is constantly changing and evolving, so it's important to stay up-to-date with the latest trends and technology.
Not only that, but online presence is changing human behavior—and knowing this can help you interact with specific age groups and tailor your marketing to the current online climate!
If you'd like more information about how Social Joey can help your business connect with customers and produce content they'll love, get in touch with us today!