Election Season Is Straight Ahead: What Does That Mean for Ads?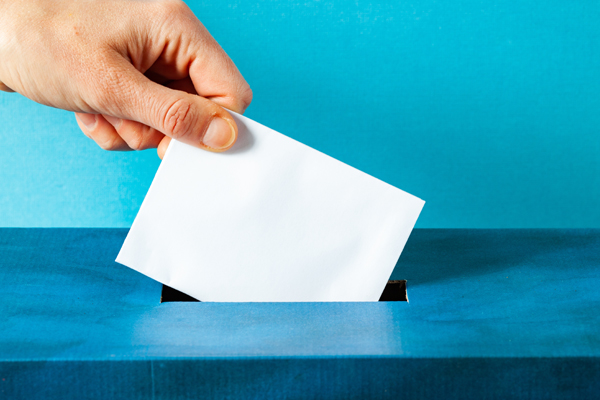 The first six months of 2020 have been interesting, to say the least. We've seen unprecedented change and upheaval due to the COVID-19 pandemic and its effects on the economy, and now we're beginning to navigate a new normal.
Part of that new normal is a positive for social media marketing—people are spending more time on social media, so potentially more time engaging with your content and your brand.
But now that we've navigated through one set of challenges, another lies straight ahead. While the first half of 2020 brought us a pandemic, the second half brings us election season.
So, what will election season bring for your marketing and advertising campaigns? Let our Social Joey team break it down for you.
What We Saw in Ads During COVID-19
We touched on this just briefly above—and more in-depth in one of our recent blogs—but the stay-at-home orders during the pandemic brought new horizons for social media.
More people than ever are using social media, and they're spending more time doing so than ever! Many businesses paired that increased engagement (and more eyeballs on their content) with lower ad prices for a major win.
"One of the unique things we saw during the pandemic with so many businesses closed and not running ads, there was a significant cost per reach drop from ads being placed," says Mike McDowell, Director of Operations at Social Joey. "The reduction in local competition opened up so many ad positions for people who were still buying. They saw some of the lowest costs to reach consumers on Facebook in the last few years."
What's Happening As We Reopen?
Ad pricing dipped in the midst of the COVID-19 pandemic, and many businesses and franchises were able to take advantage of the low cost of ads.
But what's happening now?
"Prices are starting to climb again, but not dramatically," says Rosie Slowik, Head of Ad Strategy at Social Joey. "Since businesses are starting to reopen, they want to get the message out that they are able to accept customers again. Therefore, there are now more ads to compete with."
So, what should businesses do as the social media ad landscape becomes more competitive again, even as businesses need to spread the word about reopening?
"I would recommend still having ads, but understanding that turnaround time can be slowed down due to the pandemic," Slowik adds. "Additionally, I would stay away from speaking about the pandemic if you are not a medical-focused client. For those who aren't medical-focused, I would suggest talking about how you are following safety guidelines, but nothing necessarily related to the actual virus."
What Will Happen When We Add the Election Into the Mix?
Change is straight ahead! Election seasons are a whole new world when it comes to advertising on social media, and they present a new set of challenges.
"Elections always cause a spike in ad costs, especially once you get to August," McDowell says. "Add in the fact this is a presidential election year, and you can pretty much guarantee a significant spike."
What that looks like will differ depending on the city and state your franchise is located in.
"Even if you are in a state that is a 'lock' for a certain candidate, you are still most likely going to get flooded with ads for local elections as well as congressional races," McDowell continues. "If you are in a battleground state like Florida, Ohio or Michigan, you can expect ad costs to increase by as much as 10x as you get closer to November. Social media spending on elections has never been higher, so businesses need to prepare now for that cost spike and either adjust your budget to account for the increased costs or know that you will likely see your ad reach and performance take a hit over the next several months."
So, What Should Businesses Do Ad-Wise?
The best advice we can give is to think ahead and act now! Being proactive ahead of time will help your business navigate the ad landscape as it evolves continually in the next few months as the campaign season heats up.
"Campaigns typically dump money into all media as of Labor Day," says Jack Monson, Chief Revenue Officer at Social Joey. "And this year will be more extreme than any before. If we still have restrictions in place for large gatherings and rallies, all candidates on the federal, state and local level will turn to social media to make up for a lack of in-person campaign appearances."
The changing landscape of campaigning in general will also play a role. Traditional media buys such as TV are far less relevant than they were in the last presidential election cycle. The result?
"Social media advertising will be even more competitive than ever," Monson says. "Act now, and spend what you can before the end of August to get the best return on ad spend."
Changing the scope of your ads will also be important.
"Think about what is going to get you the most engagement or start conversations," McDowell says. "The only way to overcome the massive budgets that election campaigns are going to be spending is to have ads that get so much engagement that your fans' efforts make up for the reduced reach you will see from your ad spend. Putting more of your money toward engagement-based campaigns rather than traffic or leads during this time can help overcome budget limitations and keep your brand's exposure at normal levels."
Need help navigating the ever-changing world of social media advertising? Social Joey has a dedicated team of ad specialists and content gurus to make digital marketing and advertising campaigns shine. Connect with us today to get started!