How to Plan Your Social Media Marketing Strategy for 2018 | Social Joey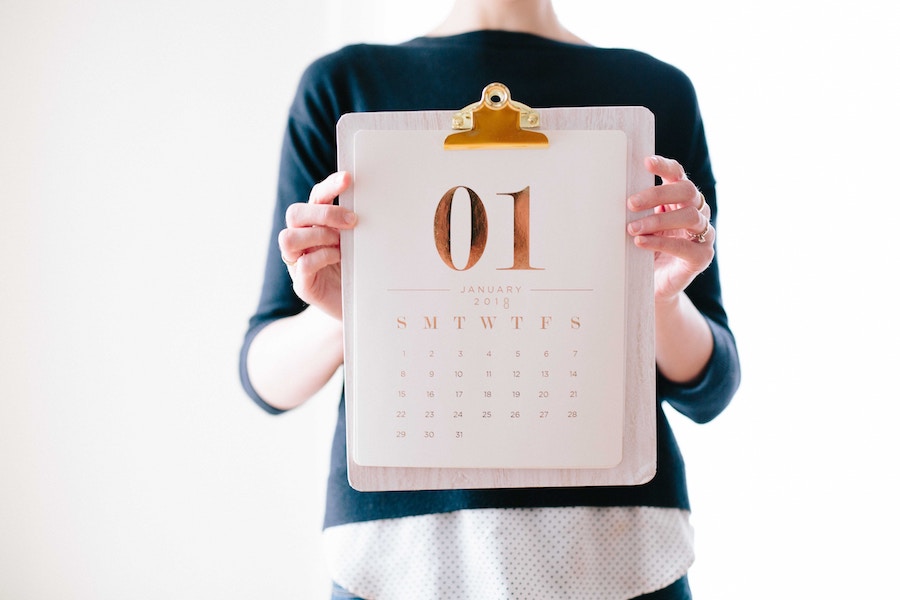 In 1999, the first iBook was released. The nostalgia of the brightly colored clam-shaped computer brings us back to the days of listening to music on Napster, John Elway winning the Super Bowl MVP and the phrase "social media" meant absolutely nothing-what's a MySpace? Being online was the latest and greatest thing. We can still hear the sound of AOL dial-up followed by the excitement of hearing, "You've got mail." Imagine if you heard that today after every email you received!
We all are inundated with notifications, texts and ads on a daily basis. As any marketer knows, when it comes to getting the attention of your target audience, you've got your work cut out for you. Social media marketing may or may not be the bulk of your marketing budget for 2018, but your strategy should be.
####The megaphone you choose matters.
Putting money behind the wrong message on the right platform or the right message on the wrong platform doesn't do your business any good. Determine where you need to spend the most time and effort and then build a content strategy for that platform. Make sure your message relates to your brand and effectively showcases your product or service.
####Facebook gets it.
They listen to their users. Posts from friends and family are prioritized and after those posts, Facebook found that people want their feed to inform and entertain them. If you only post about your business, then you aren't really talking about what your audience wants to see. In order to be considered an authority in whatever space you're in, you've got to give people an interesting and expert-level experience. When you share beneficial information that is geared toward your ideal audience, you are providing value to customers without expecting anything in return. It's a key component of marketing in today's world: The goal is to get their attention long enough for them to say, "We haven't been to that restaurant in a while. We should go for lunch today."
####Content is key.
No matter what your business does, your opinion on social media should be that of an industry expert. People know what you do or what you sell, but they want to know that they are working with the most qualified and knowledgeable company in that particular vertical. Establishing credibility is built through consistently sharing timely and relevant content which leads people to identify your brand as the go-to source for all things related to your industry. However, creating or finding content is not for the faint of heart; it is time-consuming, can be easily neglected or can create a mistrust within your audience if it feels too salesy, is not relevant or is poor in quality.
####The strategy is simple.
When planning your 2018 strategy, look at who your target audience is and provide value in the form of information and entertainment. Conversation and engagement with the your audience should never be put on the back burner. Try to create an online "town hall" environment for your audience, with you at the forefront encouraging interaction. Sitting back and waiting for your followers to interact does nothing to proactively grow engagement. Let's take a look at two different sides of the social media coin with an example in the food and beverage industry. Let's say one restaurant only posts pictures of their food, specials they have and just asks people to come to their restaurant while another restaurant goes all in on social media and makes it a point to be authentic and engaging with their audience. Currently, a chain that is taking this to the next level is Wendy's. Their responses on Twitter have reached viral status. They use humor to engage with their audience and it has payed off big time. A customer once asked how many retweets he would need for Wendy's to give him a year's supply of chicken nuggets, Wendy's responded with "18 Million." The customer then said "Consider it done." It was the most retweeted tweet of all time and hit a Guinness World Record. Wendy's also uses Twitter to sarcastically respond to people on a daily basis, which shows a unique level of approachability to what could feel like a big, inaccessible company.
####Big brands pay big dollars to stay relevant.
Think about how much money is spent on an ad during the Super Bowl for a 15-second spot. Millions. Why? Because businesses know that the right people are watching at the right time. When you're creating your ads, the first thing you need to ask yourself is who is your target audience and where do they spend the most time? For most internet users, social media is a massive part of their daily routine. According to the Pew Research Center a whopping 68% of U.S. adults use Facebook. As a business, it is important to narrow down your audience and target people who have a need for your product or service. Your marketing strategy has to be unique. It is imperative that you determine your audience on Facebook; otherwise, you could just be throwing money at the wall and hoping your message sticks. Facebook provides a look into your target audience by breaking it down into four categories: demographics, page likes, locations and purchase activities. This provides insight for current and potential customers. In order to build trust with current and future customers, it is best to be consistent with your ads. Your audience will identify and respond better to things they are more familiar with. Choose the same logo, imagery and color to build loyalty. The goal is to have familiar ads showing up in expected places that resonate with your target audience.
####Advertising is strategic.
Once you have created your ad, be sure to analyze what is working and what is not; great feedback can only allow for progress. Facebook provides extensive statistics related to your ads that will help you save time. The key is to know your target customers and to find more people like them. Using this step-by-step process, you will be able to build the relationships you are looking for. To be truly successful, learn as much as you can about how an all-encompassing marketing strategy works and be open to changes and improvement.
Have questions about your marketing strategy for 2018? We can help! Contact the Social Joey team today to see what we can do for your business!