Is That Trend Worth Following, or Should It Be Ignored? | Social Joey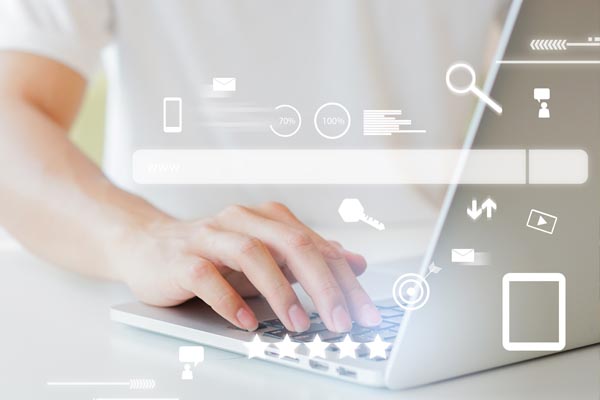 The saying is that the only thing constant is change. In the world of marketing, that's definitely true.
Marketers are constantly needing to evolve and make adjustments to stay in front of their customers and potential customers.
That's why you can usually type in "trends in marketing" on Google and come up with a bazillion hits.
It's all well and good to read about current trends. How are you supposed to know whether a trend is worth spending time on or whether you should stick to tried-and-true methods?
Parsing through what's trending and putting it into motion for your small business or franchise can feel like an impossible task. That's why we're taking a few minutes today to tell you about some trends worth exploring!
What Makes a Trend a Trend?
Before we dive into a few trends you might want to look into, let's first talk about what makes a marketing tactic trend.
As we mentioned above, staying in front of customers requires adapting and changing how we're reaching out to them. That also means adjusting how we're talking to customers—and where.
Trends are often driven by changes in the world at large. Right now, most trendy items in nearly any industry, topic, or collection can be related in some way to the COVID-19 pandemic.
That might sound strange but think about it. Nearly every single aspect of our lives changed in 2020! Most of us spent much more time at home, studying and even working there for weeks or even months on end.
Stores and restaurants were closed. The way businesses operated changed. Our time spent online increased. We started wearing comfier clothes. (You know this is true!)
In short, things changed. And because the world around us changed, how we handle day-to-day life changed, too. As consumers, we have different needs and wants now.
We have different expectations for how businesses will talk with us and work to meet our needs. That's why marketing trends emerge—they develop as businesses adapt to changes and determine a strategy that works well in a changed setting.
So, what's trending that's worth pursuing? Check out these ideas:
Video Marketing
This is not a new trend. But video marketing is still trending in 2021. For good reason, too.
Posts that include a video have much higher engagement and interaction than those that do not. The best part of this trend is that you don't have to invest a ton of money to get it done!
Video marketing can fit into any budget, and really, the sky is the limit. If you have a deep and wide budget, you can work with a team of professionals to create videos that promote your brand and your product or service.
But if your budget is smaller, any type of video works. You can even "go live" on social media to share the inner workings of your business and find success.
More Meaningful Content
This is a trend we can get behind! Have you ever perused the website or social media page for a favorite brand and been dumbfounded by the content they share?
All too often, businesses fall into the trap of prioritizing quantity over quality in their content marketing efforts. Don't do it!
In today's world, people spend a good deal of time online. They have options galore for where to turn for information and entertainment.
If you're going to stand out from others, your brand needs to produce and share meaningful content. That content needs to be useful, helpful, and relevant to potential readers—and it also needs to tell your brand's "why."
Spread the word about what makes your business different, distinct, and unique. The biggest takeaway here? Every piece of content you should share should have a purpose.
Social Selling
You may have heard this phrase recently, but do you understand what it really is? Well, think about how a sales team has traditionally worked.
Sales have always been about building relationships. In the past, this was done in face-to-face interactions or over the phone.
But in today's world, that has changed. Like everything else, these relationships are often cultivated and strengthened online.
Social selling is the act of building relationships through a combination of sharing content and resources, interacting online with customers and potential customers, building a personal brand, and listening to what your audience has to say.
Believe it or not, much of that can be accomplished with a potent social media marketing strategy, particularly if you lean into LinkedIn.
Literal Social Sales
While the social selling we mention above is about building relationships, there's also a growing trend toward actually making sales on social media.
In the last year, e-commerce has risen exponentially. With the rise in people buying products or services online, you have an adapted set of behaviors. People have moved from purchasing in-store almost exclusively to at least spending a good deal of the purchasing process online.
Now social media platforms are making buying online even easier. Nearly all the networks now offer a way to click and purchase while never leaving their website or app.
Chatbots
Let's be real about this one: As a consumer, you're either indifferent about chatbots or you hate them. They can run the gamut from being helpful but annoying persistent to simply being an intrusion into an online experience.
From a brand's perspective, though, they can ultimately help you improve the customer experience. You can program a chatbot to provide the answers to commonly asked questions, allowing customers to gather that information without tying up one of your employees.
You can also information-gather using these bots. Questions asked by customers and potential customers can be stored and reviewed; from there, you're able to create content that answers those questions effectively in the future.
Native Advertising
Your audience is on social media. In many cases, they're spending hours of their day there. But if they aren't visiting your social media page or don't follow your business, they won't see the content you're posting.
There is a workaround, though. Your brand can use native advertising to promote your product, service, or expertise seamlessly on social media and some other websites.
In this way, you're able to drop in an ad that shows up in a more natural way than a banner ad. The key is to ensure the ad doesn't feel overly ads-y. You want to avoid being overly promotional and instead make your wording natural and clean.
Ready to take the plunge into some social media marketing trends? We can help! Get in touch today to get started.