Jon Gruden, SEC Football, and Your Brand's Local Social Media Policy | Social Joey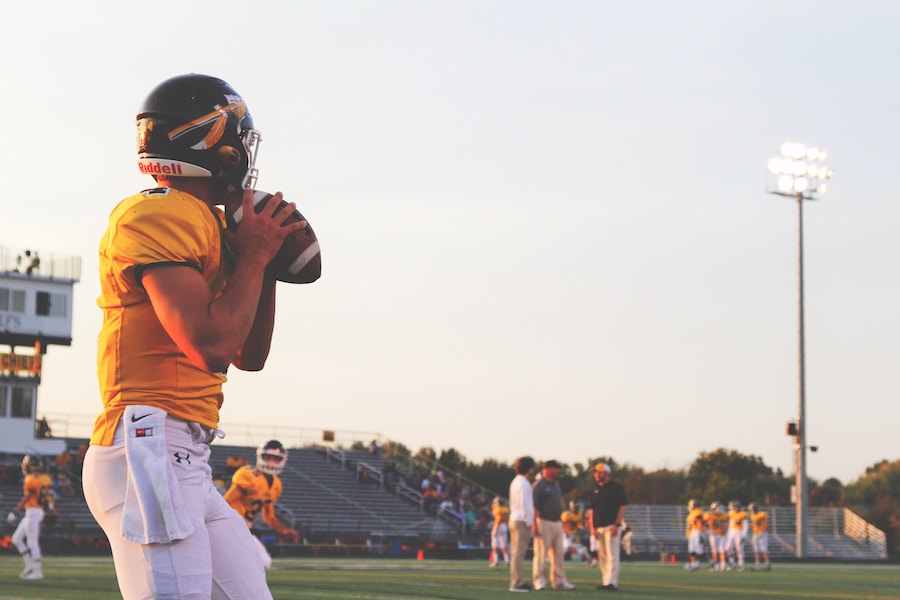 If you live anywhere in southeast Tennessee, or follow college football, you know we are in full #Grumor season in Knoxville as another coaching search is underway at The University of Tennessee. This long shot hope for Vol fans dates all the way back to 2012 when rumors first began that somehow Jon Gruden would be the next head coach at The University. These rumors have made a furious comeback over the last few weeks and found their peak on the 18th of November with a large multi-chain restaurant having to issue a national apology for some employees saying they had pictures of Gruden and Knoxville's beloved Peyton Manning eating in a private room at the restaurant.
While this all sounds funny to the outside reader, the restaurant actually faced some serious backlash from their followers who viewed it as a deceptive publicity stunt. Many of their followers vowed that they would never eat at the restaurant again, several people, including many Knoxville media personalities, publicly spoke out against the owner, and many customers even began leaving negative reviews for them on their social media pages. (If you haven't figured this out yet, people in Tennessee are serious about their football!)
Because we are headquartered in Big Orange Country, we decided to do some digging into how this once light hearted rumor turned into a major PR disaster and how something that should have been fun, positive PR got off track.
When we go back to 2012, we can see it was mostly college students leading the #Grumor charge. The hashtag appeared almost exclusively on Twitter, since mom and dad had already joined Facebook and Twitter was the the leading platform for 18 - 21 year olds at that point. The hashtag actually went viral a few times in 2012 as other fan bases joined in on the conversation but it quickly died down when Bob LaMonte, Gruden's agent, publicly announced that Jon had no interest in the job.
Jumping forward to today, #Grumors have came back full force, and this time it was more than just Tennessee fans getting in on the action. With so many coaching vacancies opening up in both college and professional football fan bases from Tampa Bay, the Tennessee Titans have joined in on the quest to get Gruden out of the broadcast booth and back on the sideline. In the months of October and November the hashtag has trended nationally 3 times and more than 6 times in the south eastern United States. When companies like ESPN, Fox, and Sports Illustrated saw this, they immediately dove into the conversation. There are countless articles, videos, podcasts, and even fan message board sites dedicated to this topic that are receiving six to ten thousand hits per day. Needless to say, if you are in the south east and are a savvy marketer, you start looking for ways to get your business in on this hot trend.
This brings us to our restaurant in Knoxville. On Saturday, November 18th, a fan posted a picture of Peyton Manning eating at the restaurant with a group of people. There was one person with their back to the camera that looked convincingly like Jon Gruden and the photo went viral almost immediately. The original poster tagged the restaurant in the post say that Manning and Gruden must be meeting there to "finalize the deal." The Knoxville media jumped all over the story with several of them reaching out to restaurant employees trying to figure out if the photo was indeed legitimate. A few "upper level managers" supposedly confirmed the story and before anyone knew what happened there were major news outlets in Knoxville reporting this with "confirmed sources" from the restaurant.
This is where things began to go sideways.
While this firestorm was building and posts began flying all over Twitter from the media, the person in charge of the Twitter account for the restaurant assumed that these facts were correct and began retweeting these posts. This one simple button click was viewed as verification to the world that these stories were in fact true. By the time it was all said and done, the account had retweeted the original photo and several posts and stories around the event.
By this point #Grumors had become the number one trend nationwide on Twitter and the restaurant had been mentioned or tagged in thousands of posts. As a marketer this is the definition of the perfect campaign. It is 100% free advertising, people are talking about how much they love the restaurant, and you are being tied to two of the biggest celebrities in sports.
The only problem was that Jon Gruden was never there.
About an hour after the topic started trending someone posted a photo of Gruden standing in the airport in Seattle, Washington, about as far away from Knoxville as you could be in the United States. Gruden had just landed to begin recording some pre-show footage for Monday Night Football which was being played in Seattle just two days later.
Immediately everyone following the hashtag began to go crazy. Within 30 minutes everyone found out that the photo was real, but the person in the photo was not Gruden. At this point, you would assume that people would get mad at the media for not verifying the information, but because the restaurant retweeted the stories, essentially verifying their validity, people began to blame them. People began to say they would never eat at the restaurant again, and there were a few people that even found the owner on Twitter and began blaming him of intentionally misleading people to try to get some business. (Some even went as far as to call him an Alabama fan which in Tennessee is probably worse than being called deceptive haha.)
The backlash was so bad that the restaurant ended up issuing a formal apology on their social media profiles which ended up getting picked up and mentioned on ESPN, Fox Sports, and several NFL games the following day. What could have been the best publicity that the restaurant has ever had, turned into a major crisis management situation, and all of this happened over the course of about two hours.
Now if you are a business owner there are a few things that should catch your attention here:
If you have the opportunity to get involved in a trending topic on social media you can get a ton of free marketing out of it. The beauty of social media is that at any moment you could get thousands of people talking about your business, and when done the right way can lead to a lot of new and/or returning customers.

If you have an opportunity to tie yourself into a topic, you better make sure you know all of the facts, and you better have someone handling your social media accounts that really knows what they are doing. Our CEO, Larry Kugler, always says "Social media in the wrong hands can be a weapon of mass destruction, but when done correctly it has unlimited potential and upside for your business."

If you have a multi-location business and something important is happening at one of them, you should have a policy in place for who they are supposed to alert, how they should reach them, and what the standard protocol is for reporting the information. This is true of both positive and negative situations. If you do not have at least one person at each location who has a basic understanding of what to do in a situation like this you are setting yourself up to either miss out on an incredible amount of positive PR, or on the flip side, you are setting yourself up for a very bad crisis PR situation.
Your employees in your local stores are the first line of defense, and your national social media team should know exactly how to get in touch with each store for situations like this. All it would have taken was one simple phone call from the social media manager to that local location and all of this could have been avoided. In fact, they themselves could have been the ones to squash the rumors and would have still gotten a ton of retweets, comments, and shares simply for putting out the correct information.
If you are a multi-unit brand and are not sure that your local stores have a firm grip on their social media strategy, or if your national team is spread too thin to be able to properly handle situations at the local store level, give us a call today and see how Social Joey can help you get the proper standards in place for your stores. We know that all business is local, and positive press around your stores matters which is why everything we do is focused on being hyperlocal. Your national brand matters, your local brand matters, and we are here to work with you and make sure both are taken care of and running smoothly.