Make That Social Media Resolution List...and Check It Twice! | Social Joey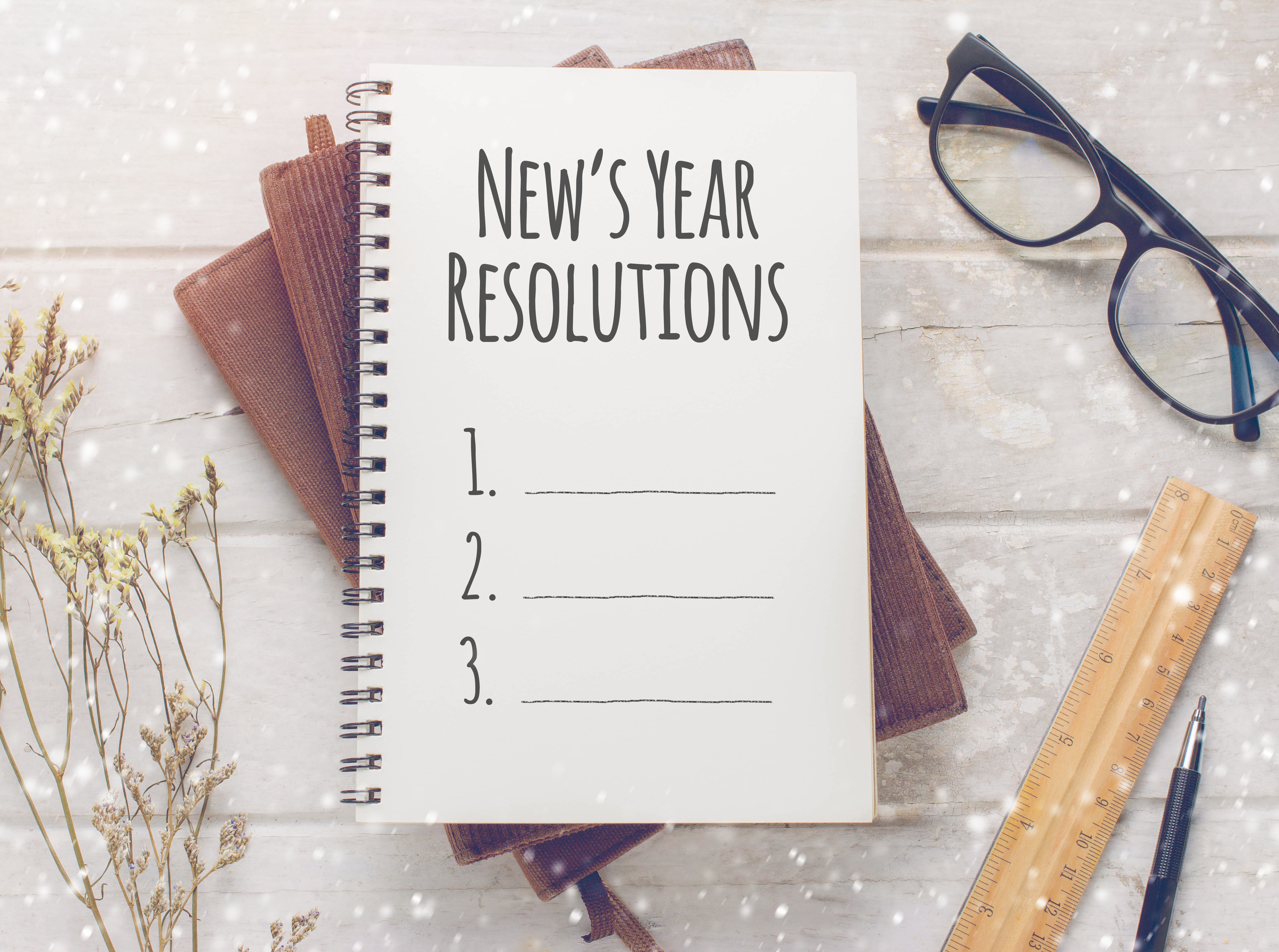 The holiday season is here in full force, which can make the days at work seem long and make motivation disappear. You know what you need to keep your oomph going through the end of the year? Look ahead and plot out your goals and objectives for next year!
That's why our Social Joey team has put together a list of social media marketing resolutions for your business—so you can start planning ahead for all the potential growth 2019 will bring. Let's dive in!
Resolution 1: Define Why You're Here
We're firm believers that social media marketing is key for businesses these days. From marketing to millennials to Baby Boomers, social is where it's happening and you need to be there if you want your advertising dollars to convert. But you can't do it haphazardly. You have to do it with purpose!
You need to make sure you are answering the question, "Why is my audience following me on social media?"
You want to make sure your audience knows why they should connect with your business—and why you're worth following and interacting with!
The key to this is knowing what your audience needs and then providing them with resources that are useful, helpful and relevant…always! Facebook encourages businesses to provide interesting and thematic content that will provide value to their users. A constant self-promotional strategy is going to A. lose followers and B. result in lower placement within the Facebook News Feed due to the structure of its algorithm.
By answering this why question, you can help reach your target audience on a deeper level in terms of value and direct engagement with your brand.
Resolution 2: Jazz Things Up
While it's important for your business or franchise to state the facts on social media, it's equally important to hold your target audience's attention. When you're creating content for social media, think about whether what you're posting is actually something you'd want to even read yourself.
Your strategy is two-fold—you want to establish your business as an expert in a given industry and you want to capture and keep your audience's attention. You can't do either if your content is just plain bland and boring.
Add some pizzazz by mixing things up. Incorporate a variety of types of content, including external, curated content (like articles on interesting topics), photos, GIFs, and live or regular video. And if it's within your brand strategy, have some fun!
Resolution 3: Show Your Personality
Today more than ever, customers and potential customers want to know who you are and what your business is all about. Consumers are driven by more than simple service or product offerings, they want to know and believe in what your business stands for.
So let your personality, beliefs and mission shine through. This is especially important if you're part of a franchise. Local people connect with local businesses who care about local things. Your business is already part of the community landscape—let your online presence be, too!
This is another layer of incorporating variety in your social media content. Share info about your team, your company's history, your mission, community involvement, volunteer work or sports team(s) affiliation to connect with others in your community. All of this personalizes your business, which is what people want to see.
Resolution 4: Make It Consistent
In any type of content, whether print or digital, you want your audience to see new, fresh content from you at regular intervals. Over time, with repeated efforts, they'll come to expect to see your posts, which is a good thing!
So determine a posting frequency for each of the platforms your business is posting on. That may not be the same for each platform, and you may want to interact differently and more often on Facebook, for example, than you do on LinkedIn. That's because the audiences are typically slightly different and the structures within these platforms vary.
Once you've decided on frequency, you can also determine what days and times to post, based on when consumers are interacting with that platform most. Facebook is looking for brands to post at least once per day Monday through Friday in the afternoon, while LinkedIn doesn't have to be every day and it's most ideal to post in the mornings.
And once you've determined the strategy, be consistent!
Resolution 5: Use Mistakes as a Jumpstart
In life, we often learn by failing. It's no different with social media. When you're experimenting with posting on social media and interacting with your audience, trial and error can be a launching pad for better content ideas and direction.
The key is taking those errors and turning them into a better strategy!
Have you made some social media blunders? Did your competition utilize their resources better than you did this year? Have no fear, now's the time to take those lessons and use them as a springboard for better social media marketing in 2019!
Don't think you're alone in making social media mishaps, or not optimizing the platforms as well as you'd like. Social media is always evolving, with new algorithms and guidelines at every turn. That means you have to evolve with it—and move past your mistakes—to get the most out of it!
We Are Here for You
Let's face it—social media marketing can feel overwhelming.
But our team is here for you! Like social media content and advertising ninjas. We'll act as an extension of your team, partnering with you to provide expertise in all aspects of social media, from writing and designing to ad creation.
Contact us to learn how we can really get your marketing campaign to hop in 2019!
If you'd like more information about how Social Joey can help your business connect with customers and produce content they'll love, get in touch with us today!