The 4 Main Social Media Sites & How to Master Them | Social Joey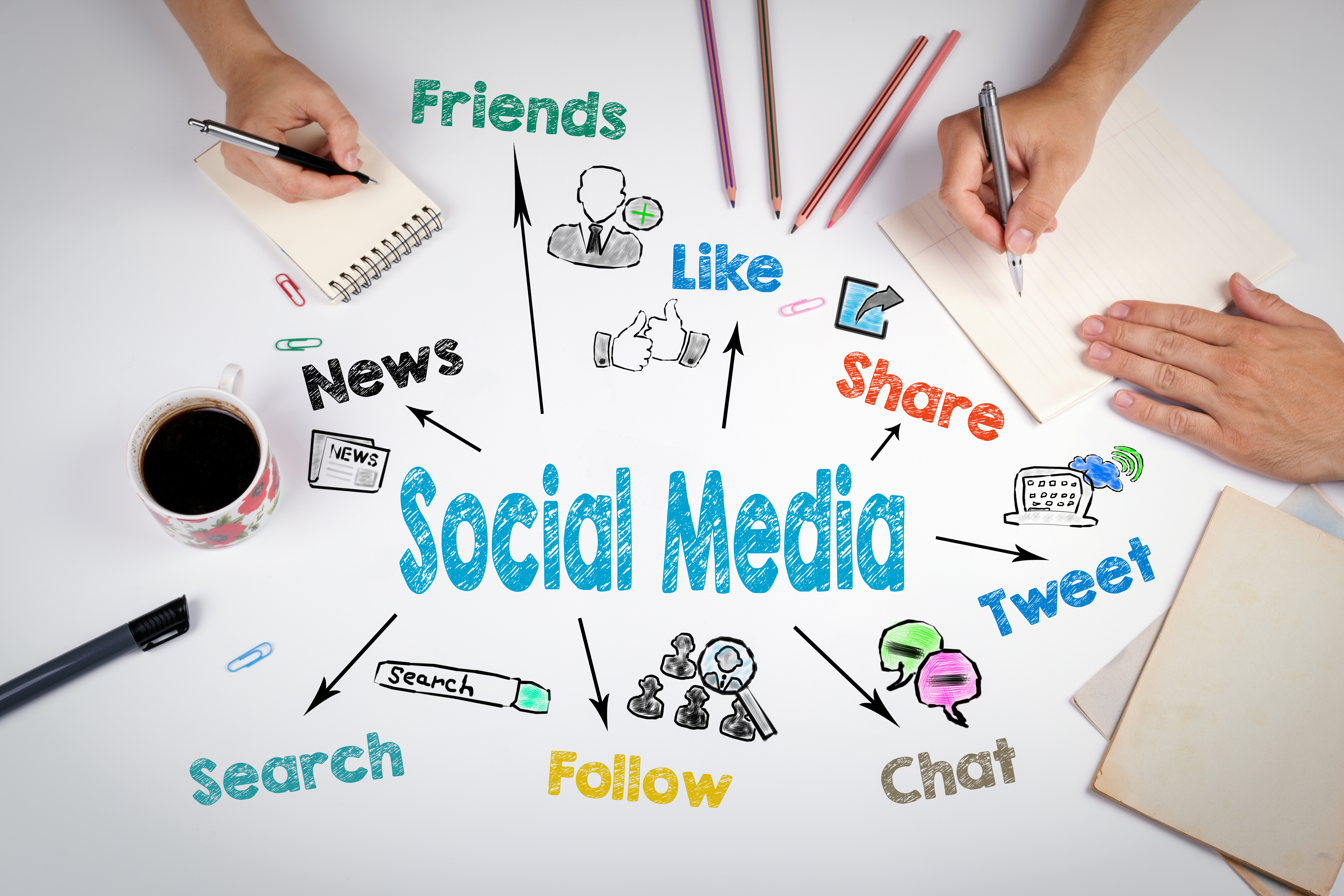 The world of social media is fast-moving, ever-changing and quite frankly intimidating at times. As a small business, it's hard enough to keep track of the benefits of all the networks and how to utilize them—much less set aside the time to manage them!
While social media can seem complex, it is such a valuable resource for businesses in any industry. It offers unique abilities to connect with your audience, reach new customers and set yourself up for digital marketing success—meaning it's worth investing the time and energy into learning how they work.
While there are likely thousands of fringe social media sites online you might discover, here we've outlined the four main ones that are worth looking into for your business.
We've touched on why they're important, how your business can establish a presence and the best way to make your voice heard on each one. So buckle up and get ready for the crash course in how to master the four main social media sites!
Facebook
One of the early mainstream social media networks, Facebook still continues to dominate the industry with over 2 billion monthly users. While some have speculated that Facebook is on its way out, with 66 percent of users accessing the site every day, we're pretty comfortable in saying that it's here to stay.
When it comes to businesses, Facebook is certainly the place to be. Because of the diverse set of users, you can reach your target market easily—and the targeting available to Facebook Ad users is unmatched in the industry.
Facebook is a great "entry point" for businesses hoping to expand their social media offerings—you can share statuses, interesting articles and updates about your business offerings, all while using advertising to target new customers and re-engage with your existing ones.
Another reason Facebook is continuing to stick around? Their continued push for innovation. While status updates and picture sharing still continue to be the main focus, their experimentation with Facebook Live and Facebook Stories are continually introducing all-new ways to keep the platform fresh.
Because of this, businesses who have gotten comfortable with their existing Facebook content strategy are still able to jump on the bandwagon of innovation and try something new!
Tip: Next time your business is having a promotion or special event, try a Facebook Live video of it! Most fans of your page will get a notification to tune in as soon as you start.
Twitter
Twitter is often a bit intimidating to businesses—hashtags, character limits and an ever-updating newsfeed can be hard to keep up with! However, once your business learns the ropes, Twitter is a fantastic platform to connect with users and industry experts all over the world.
Because of the fast-paced nature of the platform and the fact that it's one of the top 10 websites in the United States, Twitter has made itself a hub for customers to interact with brands.
In fact, 53 percent of users say they've gotten in touch with a brand via Twitter—its accessibility, casual vibe and ease of use make it the perfect way to interact, ask questions and even get responses to customer-service inquiries, often in a much faster manner than via email!
As your brand is starting out on Twitter, the classic mom advice applies: "just put yourself out there." Because of the sheer volume of users and tweets hitting the platform each minute, the only way to join the conversation is to jump right in!
Thankfully, the hashtag system makes it easy to broadcast your thoughts to anyone who is interested. Start by using industry hashtags and following relevant accounts while sharing content related to your industry that your target audience would enjoy. Eventually, users will start chiming in from all over and you'll have your very own slice of the Twitter community!
Tip: Twitter is a fairly casual network, known for its jokes and memes. Don't be afraid to experiment with gifs and humorous content!
Google+
Google+ (read as "Google Plus") has been around for quite a few years, but the recent updates to their platform have made it more relevant for small businesses than ever before. Google+ has a significant impact on local SEO scores for businesses, often helping businesses show up at the very top of Maps and Search results.
Google+ is unique in that it lets you join communities—instead of hoping interested users come across your posts, you can join the communities on Google+ to talk with them directly. Just as with the other platforms, you can also share status updates, images and information about your business directly to your followers.
You can also add people to your "circles" to keep up with what they're doing—and hope that they will be interested in keeping up with your business as well!
Google+ also has a nice integration for your business site, where you can feature a +1 button right on your page. This means that other users can add a "like" to your page without ever leaving the site, increasing your Google+ presence and further impacting your local SEO!
Tip: Because local SEO is such a big part of small business success, be sure to add pictures of your storefront or office space to Google+!
LinkedIn
LinkedIn is known as the "professional social media network," because it's the perfect place for businesses and professionals to connect. It's a great resource to share more formal, informative content such as white papers and relevant news to show that your business is a leader in your respective industry.
While LinkedIn's reputation mainly focuses on the B2B aspect, it's also a great tool to connect with customers as well.
LinkedIn offers the ability to join "groups," so you're able to link up with like-minded individuals and complementary businesses in your industry space to discuss ideas, opportunities, and the latest business happenings. Because the demographics on LinkedIn are open to opportunities and overall ways to make their professional lives better, companies are given a unique opportunity to connect with an interested and engaged audience just by being active.
In addition to the good connections that can be made, LinkedIn has also recently expanded their ad offerings to create even more opportunities for businesses to be seen. With multiple formats and targeting options, this is a great resource for a company that's new to the platform looking to grow their audience and create quality engagement right off the bat.
Tip: Because LinkedIn is a professional network, it's recommended that businesses stick to a Monday–Friday posting schedule for optimal results.
If you're interested in how your business could perform on any—or all—of these social media channels, Social Joey is your place! Contact us today to learn how we can connect you with your target audience.