Add Some Holiday Spirit Into Your Social Media Campaign | Social Joey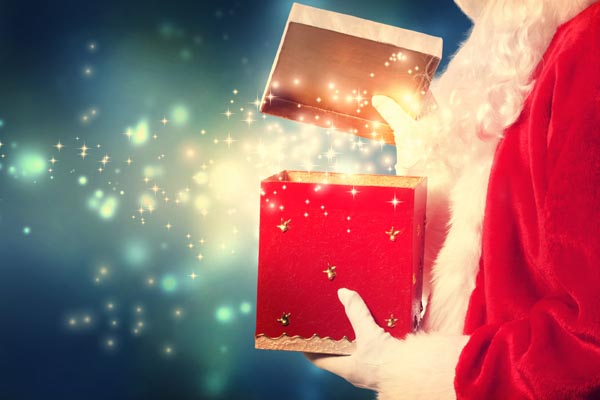 While your customers might be dreaming of a white Christmas, you and your business might be dreaming of the ultimate social media campaign that can kick off your holiday season in just the right way!
Our social media gurus at Social Joey are here to help you learn how you can better engage your clients and customers this holiday season while they are working on sending their holiday cards and putting together their holiday dinner menu!
What's on Your Holiday Online Shopping List?
More and more people are eschewing Black Friday sales in favor of shopping on Cyber Monday. Online shopping has quickly become the shopping method of choice, since it makes it easier for customers to get what they need without having to take time to go to the actual store and fight the crowds.
Are you taking advantage of the trend toward online sales? There are a number of ways social platforms like Facebook and Twitter help promote amazing holiday deals, which can get customers and clients even more excited about what brands have to offer this holiday season. And while 32% of shoppers looked for their deals on social media during last year's holiday season, that percentage only seems to be growing in 2019.
Create the Ultimate Holiday Campaign
Since social media is a substantial tool to boost your holiday sales this season, our team of social media gurus at Social Joey wants you to learn ways to add some sugar and spice and everything nice to your social media campaign with the holiday season in mind.
Let's take a look at some ways you can shake your social media campaign like a bowl full of jelly this holiday season in order to keep current customers engaged and new customers flowing in:
Bring Some Holiday Cheer to Your Social Media Profiles
When a customer or client goes to your company's social media profile, what are the first things he or she sees? Get into the holiday spirit by changing out your social media profile picture and cover photo to images that represent the season.
Not only will this get your company into the Christmas spirit, but it can also spread good tidings and cheer to your employees, customers and clients! Plus, it is a great way to show off your personality to your target audience, which can make you seem more relatable.
Jump into the holiday mood by changing your cover photo on Facebook, Google Plus and Twitter to a photo that is holiday-related while also showing the overall personality of your business. You can choose to either grab holiday images from a stock library or personalize them more by using employee photos.
'Tis the Season for Updates
The holiday season and end of year offer an exceptional opportunity to send out an update about what is going on in your business and among your employees and customers.
You can send out holiday cheer through emails, social media updates, emails and even printed materials. You just want to do it in a way that is fun and will grab attention.
In addition, sending out holiday emails and such can help your company stand out from the competition. Who ever really gets upset to receive a holiday greeting? In fact, you may never know how many days you can make by making people feel special and accepted—whether they shop at your business on a regular basis or just sporadically.
Sending holiday cards and emails to your customers and clients from your business can also help to spread holiday cheer by promoting special products and services for this time of year. Plus, it is a great way to let your audience know about special holiday deals and share coupons.
Looking to take things up a notch for your small business? Personalize the greetings you're sending out for your VIP customers—write a handwritten note sharing your appreciation and well wishes. A little love goes a long way!
Establish a Holiday Countdown
Children are not the only ones counting down the days until Santa arrives. Adults, too, are counting down the days until Christmas. Why not use this to your advantage by having some fun with a holiday countdown that your followers can get involved in and be a part of?
A countdown helps build anticipation—and if you're offering up a little bit of fun, like giveaways and other treats, your audience will eagerly anticipate your next post. That's exactly the type of engagement you're looking for!
Gather up user-generated content during your countdown by creating fun themes and asking your audience to submit photos, coloring pages and other creations that fit within the holiday theme.
Already looking ahead to your marketing campaigns for 2020? Let us go to work for you! Contact the social media gurus at Social Joey today to get started ASAP.