How to Jumpstart Your Fall Marketing on Social Media! | Social Joey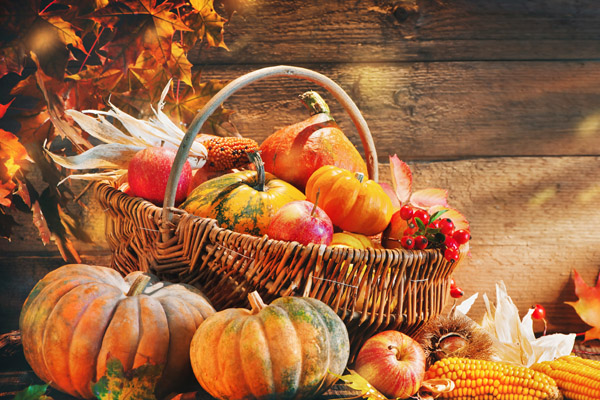 🎶 It's the most wonderful time of the year! 🎶
OK, so maybe it is not quite the Christmas holiday just yet, but with fall right around the corner, the holidays will most certainly be here sooner rather than later! Therefore, why not start thinking seasonal when it comes to the content you utilize over the next few months on social media?
Read on as our Social Joey team offers a few suggestions.
A New Season Calls for a Fresh Start
Hello, fall!
Are you already dreaming about pumpkin spice and everything nice? You are not the only one! Chances are that your customers are just as ready for the fall season as you are. So use this time to refresh your social media marketing campaign and add some fall goodness into the mix.
Let's take a look at ways you can make the most of this time of the year by introducing fall seasonal ideas into your social media marketing strategy:
Put Your Best Fall Image Forward
A photo can be worth a thousand words! That's definitely true on social media, where the right image can drive engagement like no other piece of content.
As a result, you want to use this fall season to compile fall-themed photos to use throughout the season on your social media platforms, especially when it comes to Instagram.
For Facebook and Twitter, you can change out your cover photos for a fall look, which can also help to give your page a fresh, new look without going too far outside the brand values.
So, if you are currently using beach looks or summer sunsets, it is time to switch out those images for fall-related images, such as:
Close-up of leaves
Forest
Fog
Various autumn landscapes, such as a waterfall
Row of trees
Dock and/or pier
Share Fall Inspiration With Others
Whether it is you sharing photos over Facebook or creating a Pinterest album to share for the fall season, now is a great time to share seasonal trends with your customers. With something as simple as sharing your favorite seasonal recipe or the best in fall fashion for the season, you can get your target audience excited about the new season and the great things to come—for both the fall season and your business!
Take some time to really come up with a creative social media marketing strategy that will grab your target audience's attention this fall season!
Consider Taking Advantage of Facebook Ads
If you have yet to do so (or if you are looking to boost your Facebook ads), this time of year is definitely a great time to start utilizing Facebook advertising tools in order to get in front of your target audience.
By doing so, you will be able to monitor the success of your fall offerings on Facebook, as well as see if any purchases were the result of your online marketing campaign!
When looking to create an amazing Facebook ad campaign, you want to make sure you are keeping your audience in mind, as well as create a unique set of ads for each audience. Do not forget to use strong imagery when putting it all together with content to really make a lasting impression this fall season!
Doesn't sound like your cup of tea? That's OK—we have a team of ad gurus to put an exceptional campaign into motion this fall and year-round!
Don't Forget to Create Posts About Fall
We are about to be in the fall season, so why not start posting about all the amazing things you love about fall? There are a number of things you can choose from that your target audience can relate to, such as sweater weather, pumpkin spice coffee and football games!
While you don't want it to be overkill, you do want to occasionally create a post that's interactive—giving your customers a chance to tag their friends or even share your favorite fall posts with their friends! Of course, you want to do so in a way that can also mix in to what your business is offering.
Better yet, you can also use your target audience to create some content through crowdsourcing!
For instance, you can ask your customers to post pictures of their fall looks with a certain hashtag you create for just that idea. However, you don't just want to leave it at the hashtag. You also want to make sure that you are responding to them so that your customer knows the hashtag was seen.
You could also reward your target audience with goodies as a thank you for interacting with your business on various social media platforms.
Remember Your Local Spirit
The fall season is a time where there are fall festivals, football games, carnivals and many other local events. With all the events going on in and around town, not posting about these events and/or not being involved in the community is an unwise move.
That's what makes incorporating local content into your social media lineup so important. Sure, it may not be directly relevant to your business or your offerings, but you want to be seen as a valuable part of your community. This is one way to create that impression. And as a bonus, this type of content is really popular with consumers!
A new season calls for a fresh approach to marketing your business online. Contact our team of social media gurus at Social Joey today to learn how we can help your target audience fall in love with your company this season!