Is *Now* the Perfect Time to Join Forces With a Social Media Partner? | Social Joey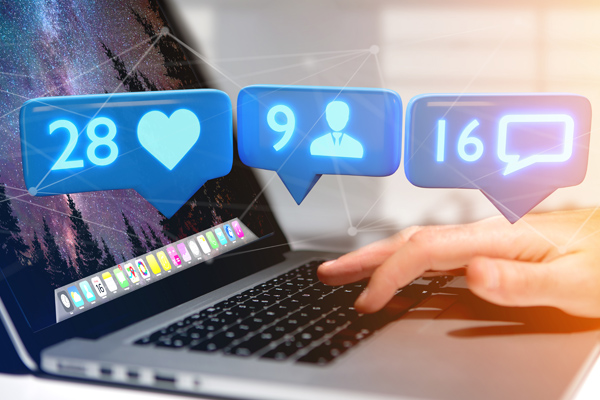 Facebook, Twitter, LinkedIn, oh my! With so many social media platforms out there, it can be difficult to handle both the growth of your business and your social media marketing efforts.
But you cannot let your social media campaign fall by the wayside, which is where our amazing social media gurus at Social Joey can come into play!
We are here to help take over your social media efforts so that you can continue to grow your business when you are needed elsewhere within your company.
Meeting Your Customers Online
Although the days of the physical Yellow Pages are pretty much over and done—they still live on. It's just living in another form these days.
Nowadays, nearly everyone is online. Therefore, in order to grow your business, you need to go where the people are—online. The most important way to do that? Consistent and effective social media marketing efforts.
Social media is important for a number of reasons, such as:
Brand recognition
Website traffic
SEO
Word of mouth
Community growth
Where the Challenges Arise
Because the online world is an extremely big space, you might need to use different avenues, aka social media platforms, in order to reach your target audience. And when you are trying to run a company, you probably have other things on your plate than posting on social media, especially on multiple platforms each day!
Not only that, but you cannot just post to post. There needs to be thought, intention and focus behind each post in order for it to be as effective as it needs to be to get your customers' attention.
If you aren't able to give 100% to your social media marketing campaign, then it is time to let the professionals step in. That way you can focus on growing and building your business or franchise—and we can provide the social media support you need to get that done.
The Time Is Now to Ask for Help
When it's clear that you can't handle social media marketing on your own, your first thought might be to delegate the task to someone else within your internal team. But that's not always the best bet, for a number of reasons.
First, unless specifically hired for a social media marketing role—with requisite education and experience—it's unlikely that a team member will have the intricate knowledge needed to optimize social media marketing efforts in today's world.
But beyond that, there are a number of ways your business can benefit from turning over your social media efforts to a professional team of social media experts like ours:
Benefit No. 1: The Gift of Time
As we mentioned above, you need to be able to give 100% to your social media campaign in order for it to be effective. However, when you are running a company or a department within a company, there are so many other things that need your attention that it is easy for social media marketing to fall to the backburner.
However, when striving to grow a business, this simply cannot happen. Fortunately, by hiring a social media company like Social Joey, you are able to be given the gift of time! While you are able to concentrate on the various other areas of your business, you can have peace of mind knowing that our social media professionals are handling all aspects of your social media campaign.
We don't just focus on what social media platforms are beneficial to promote your business on, but we are constantly innovating ways to reach your audience, studying the latest trends and techniques in marketing.
Benefit No. 2: The Gift of Knowledge
Posting for your business is a lot different than posting on a personal social media page. For one, you are creating—and maintaining—a brand voice on social media.
This brand voice should be true to your personality as a business, but also polished and professional. You want your target audience to be able to trust your business. Therefore, your brand needs to have a professional voice that is able to portray the knowledge and expertise your business offers so that when your customers have a choice on who to go to, they choose you rather than the competition.
With years of expertise in crafting social media messaging that suits a variety of businesses and franchises, we are able to use our experience about brand voicing to build brand awareness—and more granularly, to create each post to get the attention you are looking for from your customers.
Benefit No. 3: The Gift of Being Front and Center
Doesn't it seem like once you figure something out about marketing on social media, it changes? Social media is constantly evolving, and new trends always seem to be emerging when you least expect it.
The good news is: When you have a social media team working behind the scenes, you can rest assured that our social media gurus are staying up-to-date on the latest changes and trends happening on social media. Therefore, you can make sure your company isn't falling behind on the best ways to reach your target audience online.
And even better news? You don't have to be the one to determine whether a trend is worth trying or leaving on the shelf! We've got that trial-and-error bit covered.
Are you ready to let us take the reins on your social media marketing strategy? Contact our team of social media gurus at Social Joey to learn how we can help add light a fire in your campaign!