Is Your Franchise Offering a Magical Experience for Customers? | Social Joey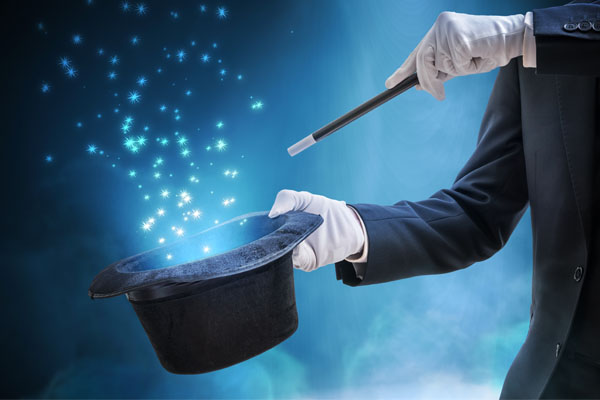 When you think about big-name businesses in the United States (and for that matter, the world), Disney probably comes to mind. After all, not only does the company operate some of the most visited theme parks in the world, but they're also involved in many other parts of life, including television entertainment and even sports coverage on ESPN.
For this blog, we'd like to focus in on what Disney is doing in the theme park space—and how that can translate into operational success for your own business or franchise.
How did this idea come to mind? Several people on our Social Joey team (including the author of this blog) recently visited Walt Disney World. It's safe to say that there is good reason Disney World is called "The Most Magical Place on Earth."
When you're visiting the four parks at Walt Disney World, you're wrapped up in a world that feels disconnected from the real one…in a totally amazing way.
How does Disney make that happen? And how can you put those principles to work for your business? Read on to get the scoop!
Where the Magic Happens
Walt Disney was an innovator. His out-of-the-box thinking and desire to do the seemingly impossible led him to box office success with countless movies and eventually to creating a new and different experience for Americans at Disneyland.
Eventually, his dreams grew even bigger. He wanted to expand the Disney footprint into a place nearly the total opposite of Disneyland's locale. To establish Walt Disney World, Walt and his team had to start from scratch.
They built the Magic Kingdom and its magnificent Cinderella's Castle on top of a swamp, and they carved out a footprint for all of the elements that would eventually become Walt Disney World. That involved breaking through physical challenges and creating a municipality and installing all sorts of infrastructure.
Before Walt Disney World opened in 1971, Walt passed away, leaving it to his brother Roy and a full team of imagineers to create the classic, magical destination we know today.
That's right—50 years have passed since Walt Disney World opened. The resort is celebrating in grand style, with the aptly named "World's Most Magical Celebration" slated to last for 18 months after beginning on October 1.
How does Disney continue to capture the hearts and minds of old and new generations alike? It takes a little bit of magic and a whole lot of forward-thinking.
The most magical part of it all? You can take these same principles and put them into action for your business, no matter how small your business is or what industry you're involved in.
Here are Disney's secrets to success—and yours, too:
Always Be Innovative
If you make your way around the Magic Kingdom, which was the original theme park at Walt Disney World, you will definitely find a few holdovers from opening day back on October 1, 1971. But you'll also find a ton of new stuff!
That's because the imagineers and creators behind the scenes are always innovating, thinking and creating. New rides are unveiled frequently, but even beyond those big, noticeable changes, there are also smaller, incremental changes all the time that help the parks keep up with the times and appeal to new and old visitors alike.
If your business isn't innovating and adapting, you'll lose ground to competitors.
Keep Things Fresh
Tradition is a good thing! Most of us have beloved traditions in our lives, and if you've ever been to Walt Disney World, you may have some traditional loves that you return to over and over again. (For me, that's a little purple dragon named Figment!)
But part of life is holding on to our traditions but also incorporating current elements. Disney is a master in this realm. In the last few years, they reconfigured an existing Hollywood theatre at Hollywood Studios to encompass a totally new ride. The twist? While Mickey & Minnie's Runaway Railway is only two years old, it is based on a series of short films featuring the classic Disney characters.
The 50th celebration also includes many new additions that enhance traditions, including filters that let you "take a selfie" of yourself with the castle decorated as a giant cake for the 25th anniversary and redesigned nighttime shows that add projections to the fireworks.
Make It Easy
The pandemic changed many things about how consumers want and need to engage with businesses. The biggest change is that customers are no longer looking for convenience—they demand it.
If your business doesn't offer easy and seamless ways for customers to get the products and services they want, they'll choose to go elsewhere.
This is a lesson many businesses are learning as they go along, but one that Disney has known for years. Making experiences, services and products as easy as possible to use is a major focus of the Disney experience.
That means making use of technological tools such as an app to let visitors make decisions about their days, like mobile-ordering food for lunch, making a dining reservation at a sit-down restaurant, viewing the ETA for a bus from your hotel to the park or choosing your next ride through the new Genie+ offering.
But they also go a step further—there are basically no barriers to making purchases or spending money on Disney property. With a click of your finger or a flash of the MagicBand on your wrist, you can buy what you want and carry on with your day.
That element of convenience benefits the customer, but it also benefits the business.
Take Customer Service Above & Beyond
At Disney World, employees aren't employees—they're Cast Members. For all intents and purposes, they're part of the show!
And that is evident. While there are always exceptions here and there, most visitors to Walt Disney World come away raving about their interactions with CMs, who are known to offer truly exceptional customer service.
They're trained to add to the magic, always exuding a positive attitude and working to find a solution. They're also known for sprinkling a little bit of pixie dust on guests' days.
Sometimes that's a literal sprinkle of pixie dust (for princesses and princes getting all fancied up near the castle) and sometimes it's an act that takes the experience above and beyond. That's something your business can mimic; set your brand apart by maintaining top-of-the-line customer service.
Keep Things Sparkling Clean
This might seem like a small element in the larger scheme of things, but really, it's a small thing with a big impact. Walt Disney World has long been known for its commitment to maintaining a sparkling appearance in its parks.
The Magic Kingdom was set up, in fact, with cleanliness in mind. A utilidor system was built underneath the theme park, allowing for an entire infrastructure that's committed to magic. Custodial CMs clear the streets of trash regularly, and that trash is then whisked away out of sight.
But the commitment to "clean" goes beyond the physical environment of the parks. Walt Disney World's digital elements are also sparkling clean. They're regularly revisited and refreshed, ensuring that what you need is easily visible, appealing and navigable.
Commit to both things: Make sure your physical location is spick and span and that your digital location is an appealing extension of your brand.
Ready to make the magic happen for your business? An engaging social media presence is a great first step! Get in touch today to learn how we can help.