It's All a Bunch of Social Media Hocus Pocus! | Social Joey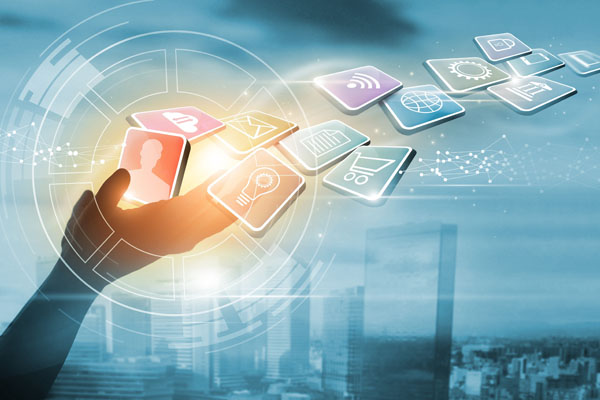 What goes bump in the night? Why it is ghosts, goblins…and marketing—oh my!
When it comes to October, it can only mean one thing: Halloween is right around the corner! And while some people might think that Halloween is a child's holiday, that is far from the truth.
In fact, Halloween is about to be your social media campaign's favorite holiday, and our team at Social Joey want you to know why.
Halloween Is a Hit for Social Media
Halloween is certainly a "sweet" holiday, especially for marketers. Did you know that in 2018 Halloween sales reached around $9 billion?
From Halloween decorations and candy to costumes and creating the perfect haunted house, there are so many things to market this Halloween. And beyond marketing Halloween products, there are many other ways to think outside the box with your marketing efforts.
Let's take a look at some "tricks" you can use in your social media campaign this Halloween so that you can fill your ROI with lots of "treats":
Decorate for the Season
The great thing about social media is that nothing is ever set in stone—you can change things up to suit your tastes or the changing seasons! Whether you choose to use a festive cover photo on your Facebook, add a few extra photos or create an event page, there are a number of ways you can bring Halloween into your social media campaign that will have your customers wanting more!
What have you done so far to your social media profiles in order to bring a splash of Halloween into your marketing campaign? Whether it is nothing or just a few things, it is time to spruce up your social media profile.
You can start with adding spider webs, ghosts and pumpkins to your wall, or even changing the color scheme of your messenger to colors that have more of a fall feel.
Bring About Visual Content "Halloween"-style
You know that visual content is all the rage, so capitalizing on a holiday like Halloween is a wonderful way to grab the attention of your current and new customers.
While October is still a month for serious and factual posting, it is also a time to play around with your visual content by adding:
Images
GIFs
Videos
Infographics
When picking out visual content for your social media marketing campaign this month, consider adding Halloween-inspired images into the mix, such as spooky photos, Halloween memes, a colorful carnival theme and even pictures of your team in costume!
Give a Spook-tacular Discount for Halloween
Are you looking to attract more engagement to your company's social media? Of course you are, and one of the best ways to do that is through a special offer!
Therefore, when marketing your business in true Halloween fashion, don't be afraid to add an amazing offer to the campaign.
It can be a Halloween-themed giveaway or a discount on a future order or in-store purchase. No matter what you choose, you just want to make sure you are promoting the event or discount in a way that will catch your target audience's eye. Or should we say, stop their scroll!
Bring Halloween Into Your Products
While it is awesome to decorate your company's various social media profiles with Halloween-themed cover photos and post GIFs geared toward the holiday, why not take it another step further by bringing Halloween into your product or service?
For instance, remember when Starbucks offered a Mummy-themed cake pop as a dessert? Or when McDonald's used trick-or-treat buckets in place of the Happy Meal boxes for the month? It is something that people are still talking about today!
Wouldn't that be awesome if your company worked Halloween into your product or service this year in a way that had your audience talking for years to come?
Whether it is making your office building into a haunted house for the month or selling a product that has a touch of Halloween spirit in it, you want to be sure you are leaving a lasting impression on your audience while also having some fun!
Don't Forget Your Camera
What is your favorite thing about Halloween? While the candy is nice, candy is offered throughout most holidays. When it comes to Halloween, it is the costumes that really bring about the best of people during Halloween.
Use this holiday fave to your company's advantage by having your company hosts its own costume contest! It can be your employees dressing up and having your audience vote on the best costume.
Or you can have your customers dress up and visit your business on a certain day to host a costume contest with the winner receiving a prize for "Best Costume." Or give customers who come into your store in costume a special prize or discount on a given day.
If don't want to go the Halloween costume contest route, there are other ways to get your customers and clients involved in your social media campaign this month. For instance, you can have a pumpkin painting contest where people bring in their decorated pumpkins and you can post photos on your social media wall for people to vote on.
The Ghosts Are the Limit
So, as you can see, there are a number of ways for you to get your business involved in Halloween via social media. From decorating social media profiles and using Halloween-themed images and GIFs to hosting a costume or pumpkin painting contest and offering a special Halloween discount, there are many ways you can boost your social media campaign with the help of the not-so-scary holiday!
Halloween just became a lot less scary and more fun with social media, don't you think? How do you plan on using this Halloween to gain more customers, as well as keep current customers?
Are you in need of fresh, new ideas on how to bring the holidays out in your social media marketing campaign? We can help! Contact the social media gurus at Social Joey today to get started ASAP!