It's Time for Franchisors to Start Empowering Franchisees Via Social Media Marketing! | Social Joey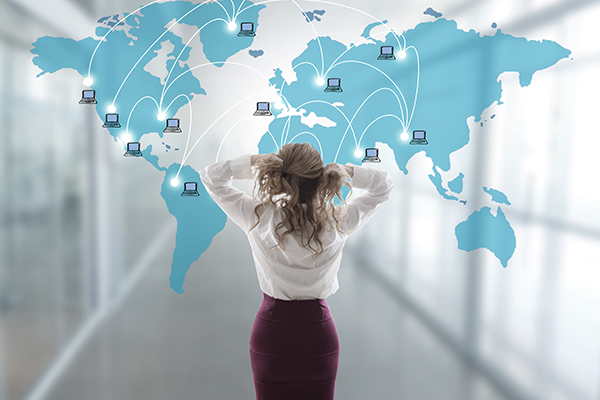 Social media certainly has a way to shake things up—and the franchise industry is no exception. It's 2019, so when someone hears about the latest news, they tend to hear it from no place other than social media.
Therefore, it is no wonder why many franchisors are now looking to social media platforms like Twitter and Facebook (LinkedIn is not the only "business" platform anymore) to market their business to potential franchisees than exclusively at trade shows and other franchise publications as has been more commonly used in the past.
Our team of social media gurus wants you to know that you can count on Social Joey to be here to help you get in front of potential franchisees by utilizing the power of social media!
Find Success by Overcoming the Challenges
When you are trying to set your social media goals for your franchise, there are a number of obstacles that can come into play. Therefore, it is important for franchisors to find that happy medium when it comes to creating a social media strategy that works not only for their franchise as a whole, but also for current (and potential) franchisees!
So, you might be wondering what those challenges are.
For one, consistency is a top contender. You will want to make sure that you are consistent in the content you are sharing. While you can use different images or videos, you want to make sure you are using various types of content (articles, recycled content, gifs, etc.) in order to gain and keep the attention of your target audience for both your consumers and your franchisees.
You will also want to make sure that you decide how much you are going to share on social media and when. You have heard it a million times already, but we are going to make sure you hear it a million—and one!
Consistency is key—and extremely vital when using social media to grow your business!
Establish how many times you are going to post content and, then, stick to it! If you do not stay consistently in front of your audience, the viewership can easily be stolen by the competition. Make sure your franchise, as represented online, has a face that customers can easily recognize and trust!
In addition, you also want to make sure you are tracking your progress so that you are always in the know about the different types of content you are using and what type of content is working and not working so that you are sure to choose the right, most effective methods when trying to grow your franchise/franchisees.
Create Solutions to the Challenges
Let's take a look at ways you can increase your social media engagement for not only your franchisees, but also your franchise business as a whole.
Create a Social Media Plan for the Franchise and the Franchisee
Rather than looking at the franchise social media strategy as one part and a franchisees social media component as another part, you need to think of them as one rather than two different parts.
Consistency Is Key!
When looking at the goal of content marketing as it pertains to your franchise, you need to create a social media marketing strategy that consists of your brand's online assets, which includes logo, colors and mission statement. In addition, it needs to be clear about not only the overall goals of your franchise, but also the goals you have for your franchisees. Will they need to share content once per week from the main franchise page? Is it in their interest to use the main page as inspiration, or merely for consumption?
For instance, you want to make sure you are posting at the best times and often in order to stay in front of your target audience. Therefore, make it a goal to post at once per day or that you will at least share three to four articles a week to stay in front of your target audience.
Then, from the whole franchise, you can break into smaller parts when focusing on each specific franchise. This way you are making sure that everything stays aligned with your franchise and franchisees when marketing your business online and implementing your social media marketing strategy.
Keep the Workflow Going
In addition, you also want to make sure that you are setting a tone for both your franchise and franchisees so that while you might be more specific on your franchisee's social media page when it comes to location and various aspects of the area through unique local content, you are also help to keep the larger story going in the same direction.
Remember, when your franchisee's grow, then your franchise grows as a whole. It's obvious, but still deserves to be said: It is a win-win situation if you can establish a social media marketing campaign that sets everyone up for success.
Take Social Media to the Next Level
Of course, when you create a social media strategy that works for both your franchise and your franchisees, you don't want to become complacent.
Make sure you are growing by measuring your social media strategy from day one. This way you can see if what you are doing is working or not working. Also, don't be scared to think outside the box when trying to build a stronger following online.
You can do things by including keywords or tagging certain franchisees in order to help your franchise and said franchisees gain the notoriety they need to succeed!
Make Social Media One Big Happy Family
When it comes to not only running social media for your franchise but also your franchisees, you want to ensure you make it as cohesive as possible across the board.
Contact our team today to learn how our social media gurus can assist in helping you put the perfect content strategy in place! Remember, you want to make sure you are gaining a return on your investment. When it comes to social media, getting out there can be the hardest party, but it can also be the most rewarding—especially when it comes to growing your franchise!
Are you looking to find more franchisees for your franchise? Contact our team of social media gurus at Social Joey to learn how we can help you reach out to potential new franchisees through social media!