Stay Ahead of the Curve With the Latest Social Media Tricks & Trends | Social Joey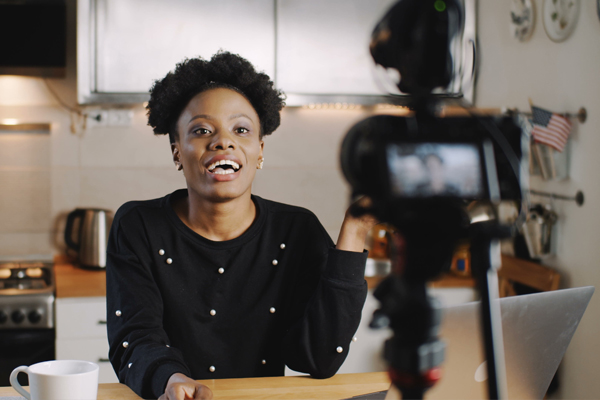 There's no doubt that we're in a different place and situation than we were just a couple months ago. Our last two blogs honed in on that fact—there are lessons to be learned from COVID-19 and now's the time to reconsider your strategy moving forward.
Whether you've taken the time to sit down and revisit your marketing strategy for the rest of 2020 yet or not, we have some additional guidance and tips for you! There are a lot of new tools out there designed to help consumers and businesses alike navigate the world of social media.
In this blog, we're going take a few minutes to share some of the latest, so that you're up-to-date on what's trending.
People Are Online. Are You Taking Advantage?
First things first, let's touch on an important point we raised in recent blogs—people are spending more time than ever online and on social media.
We're consuming social media content in greater quantities and for longer periods of time than we have in the past, as many of us spend more time in the home. That's changed the way we engage with media and what we're looking for in many cases.
That may leave you wondering whether you're giving your audience what they're looking for. But rest assured, the formula for effective content during this time isn't complex.
"People are looking for easily digestible content that is valuable and asynchronous," says Katie Rae Kugler, Director of Accounts at Social Joey. "Schedules are filling back up and many people are still trying to manage working from home with children, so while reopening is happening in various stages across the nation, getting 'back to normal' is going to take some time and a lot of juggling. Consumption and participation will not happen at the same time for everyone, so try to have content that doesn't come with time constraints."
The good news is—the major social media platforms are arming us all with some tools to capture our audience and keep them engaged.
Let's take a look:
It's All About Going Live
Has your business gone "live" yet? While we've been able to stream live videos on Instagram and Facebook for a long time, both platforms continue to innovate and expand on what's offered.
Facebook, for example, has seen increased usage and demand for live video—and has introduced new tools in response.
Instagram, meanwhile, has made it easier for users to view live videos. Live streams can now be viewed both through the Instagram app and on Instagram using a web browser.
And guess who's taking a dip into the live video waters? LinkedIn! While we usually think of LinkedIn as a more tight-laced form of social media, it is continually evolving and giving users new ways to engage with content.
LinkedIn Live is one such tool, and we're interested in seeing how it evolves.
New Ways to Honor Others Online
The last few months have brought chaos, but also a unique opportunity to salute our heroes. We're taking time now more than ever to recognize those on the frontline, both in the medical field and in other roles that are essential to our everyday lives and well-being.
The social media platforms have taken notice, introducing ways to share gratitude. Third parties offer plenty of Facebook profile borders that do so, but Instagram and Twitter have both followed suite.
Instagram introduced special stickers that can be dropped into stories and posts, while a new Twitter emoji gave users a way to express their thanks.
Changes in the Way Things Look & Feel
The social media platforms are also making tweaks and adjustments to the way things look. What does that mean for you and your business?
Well, as with most aesthetic changes, the effects have yet to be seen. No one quite knows how they'll affect user engagement and interaction.
But they do make things more interesting!
Facebook is unveiling a redesign. In its earliest phases, the redesign proved to be user-friendly and pretty bold, but also a little glitchy. But as it's unveiled globally, the "new Facebook" is designed to be faster and easier to use.
In working on the redesign, Facebook recognized that they've invested a lot of time and energy in the mobile version of the site, but needed to also revolutionize the desktop experience. This redesign was designed to catch things up on that horizon!
We look forward to seeing how this new Facebook makes the user experience easier and helps businesses engage with their audiences in new and distinct ways.
Meanwhile, over on Twitter, they're playing around with the way that retweets are displayed. They have created "threads" of replies and also are testing out a new function that displays both the number of retweets along with the number of retweets with comments. You can also now easily access the retweets, along with the commentary other users add.
New or Evolving Tools
Along with playing around with the way things appear, the social media platforms have also been making some shifts and adding new tools.
LinkedIn has been experiencing an influx of new users and engagement during the COVID-19 pandemic. As the number of unemployed steadily rose and jobs and businesses felt perilous, more and more people spent time on the platform.
They've released some incredibly interesting and useful information about how users are engaging with LinkedIn content.
And they've also been innovating in a couple areas—first, they've introduced a factor called "dwell time" into their algorithm, evolving who sees what, and second, they're looking into adding new functions including polls and a hashtag presentation mode.
Facebook, meanwhile, is continually adding new ways to communicate with your audience. They offer Messenger as tool for your brand, have added a new video chat feature and have introduced Messenger Rooms, allowing for larger groups of people to communicate.
So, What Does It All Mean?
There are two messages to take away here. First, people are on social media. If you aren't marketing there and spreading the word about your brand, rest assured that your competitor is.
And second, the various social media platforms are continually evolving and adding new features that can help you communicate effectively with your target audience. The ones we've talked about in this blog are really just the tip of the iceberg, because new hacks and offerings are introduced nearly every day!
No idea how to put these functions into use for your business? Let our team of social media experts guide the way! Contact us today to get started.