The Best of the Best From 2021's Blogs, Part 2 | Social Joey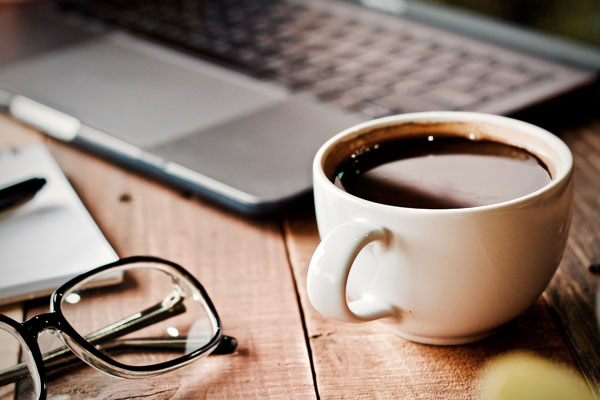 Did you take a peek at our first blog of the year, published a couple of weeks ago? For that blog, we took a look back through the blogs our Social Joey team published in 2021.
It was a lot of fun to review what we'd written about, seeing how trends and tips changed throughout the year. And we quickly discovered that we couldn't pack a recap of all of 2021's blogs into a single blog—there was way too much to talk about!
Read on to join us for part 2, where we glance back at our blogs from July through December.
What We're Seeing in Marketing
At the beginning of July, we took a deep dive into the state of marketing. This blog mainly focused on how businesses could relaunch themselves as they began to open back up and see some normalcy return.
We also took a "big picture" look at marketing overall and how marketing itself has changed during the pandemic. Messages have changed—and that's not a bad thing.
We Wish You a Merry Christmas & Here's How to Make It Happen
Believe it or not, our second July blog talked about Christmas!
That might seem a little odd, but the reality is: A successful holiday marketing strategy begins by the time we're halfway through the year. To truly grab your audience's attention, you have to put thought and materials into your plans long before the temperatures start to cool.
Save this link away and reference it around the 4th of July! You can thank us later.
Finding That Spark of Inspiration
This blog topic was brought to you by…well, a lack of inspiration! When we couldn't decide on a theme for our first August blog, we decided that probably wasn't an uncommon problem for marketers.
So, we delivered a blog about what to do when you can't find your motivation or the ideas you need to drive your work. This one's packed with tips to help you spark your inspiration the next time the flame goes out.
Is That Trend Worth Following, or Should It Be Ignored?
As soon as you think you have marketing all figured out, it will change. That's pretty much guaranteed!
While the basic tenets of marketing strategy and campaigns are tried and true, platforms and techniques change all the time. It can be nearly impossible to read up on them all, which is why we took a few minutes in this blog to do it for you.
Did any of these trends find their way into your marketing efforts?
Going Back to School With the Social Joey Team
With school kicking off by the beginning of September for most people, we had a little fun with this blog! Our Social Joey team offered up some insight into the lessons we learned in school and how they drive us today.
It's pretty fascinating to see the impact teachers had on our lives, and what helped shape us into the people (and professionals) we are now. When you look back on your school years, what's your biggest takeaway?
What We're Reading…
This was another blog that took a deep dive into what makes our Social Joey team tick! In this case, we were taking a look at the books in our TBR piles.
It was a lot of fun to learn about our coworkers and get some reading inspiration, but bigger picture, this is also a great strategy for any business. To truly reach and engage with your audience, they need to see your business' personality.
Blogs like this one can make your employees "come to life" by fostering that connection that can keep customers coming back.
5 Reasons Your Marketing Strategy Shouldn't Be Set in Stone
If you only read one of our 2021 blogs, we hope it was this one! So often in marketing, we try to hold tight to our strategies and campaigns.
But "we've always done it that way" isn't an effective marketing strategy—and it can be harmful to your business. In today's world, particularly as we continue to navigate unfamiliar territory during the COVID-19 pandemic, evolving is essential.
It's important to thoughtfully plan out your marketing efforts, but it's also important to recognize that they will probably need to change at some point. And that's perfectly OK.
Marketing-Themed Halloween Costumes for a Spooky, Social Holiday
If you missed out on this blog, you may have been less than stylishly dressed for Halloween. We kid, we kid!
But our mid-October blog was packed with ideas for costumes that would wow and be thoughtfully themed around social media. Go ahead—you know you want to bookmark this blog to reference this fall.
What Will the Holiday Shopping Season Look Like This Year?
November brings the start of the "holiday season," so our first blog of the month took a dive into what shopping might look like in November and December.
And we hit the nail on the head with this blog, if we say so ourselves! Looking back, we can see that our notes about online shopping, mobile buying and curbside pickup were all incredibly accurate.
This year saw an unprecedented amount of holiday shopping, and most of it was online. Many of these shifts in consumer shopping preferences will likely stick around for the long haul, too.
Is Your Franchise Offering a Magical Experience for Customers?
Multiple Social Joey team members visiting Disney World was the fuel for this blog! There's truly something special about the "Most Magical Place on Earth," and many of Disney's strategies can be used by other businesses.
Our biggest takeaway for making things magical for your customers? Always be innovating. Staying stuck in place won't win you the hearts and minds of potential customers, but going above and beyond will.
Christmas Presents to Gift Yourself This Year (or for the Marketer in Your Life)
We'll start the recap off for this blog by saying—no, it isn't too late to buy these items for yourself! Consider it a late Christmas present.
Most of us spend a lot of time sitting at our desks, so we offered up some suggestions for making your work time a little more productive and much more comfortable. It's worth taking a peek if you didn't read it before!
5 Things You Should Know About Generational Marketing
For our last 2021 blog, we took a look at a specialized type of marketing becoming more and more common. Generational marketing represents a way of marketing to a specific audience segmentation based on age, but it isn't always well-understood.
We offer some insight into what generational marketing is—and what it isn't—as well as how to do it effectively.
Ready to wow your audience on social media this year? Let our Social Joey team do the heavy lifting! Get in touch today to get started.