The Content You Need to Capture the Attention of Potential Franchisees | Social Joey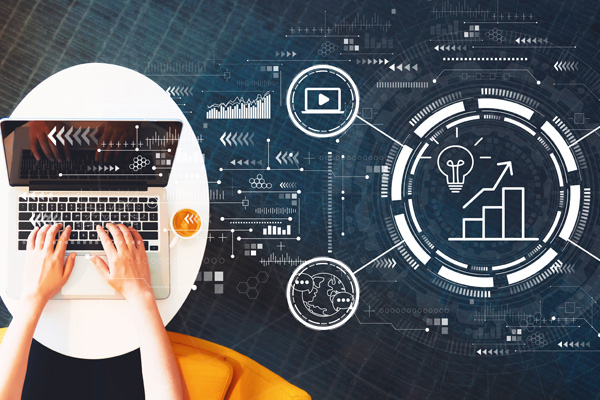 You just sat down to create a set of social media posts for your franchise. Now you're just looking at your computer screen and have no idea what to say. We have all been there!
But as a franchise owner, you are more than aware that time is money. You need to be able to quickly and easily create engaging social media content that captivates your audience of potential franchisees and keeps your brand top of mind.
Have no fear! The social media gurus at Social Joey are here to bring a fresh, new approach to your content marketing objectives so that you no longer have to worry about staring at a blank screen. It's time to get stuff done.
Swing Into Engaging Content This Spring
March 19 is the first official day of spring. There's no better time than the start of a new season to freshen up your social media content and realign with your franchisee recruitment goals. Here are a few suggestions to make it happen:
Highlight a Franchisee
Reaching potential franchisees on social media requires a unique and consistent approach. When thinking about franchising with an organization, like yours, franchisees seek the input and guidance of other franchisees within that organization.
And they also want to know that other franchisees within your business model have found success.
By highlighting a current franchisee who has found success investing in your company, you can use his or her story to resonate with your audience and reach potential franchisees on a personal level. These franchisee profiles also help provide a face for your brand, so they're not a bad idea even if your target audience is consumers.
It's also a good idea to have contact information at the ready for the highlighted franchisee so that potential owners can reach out for more information if desired.
Make Use of Hashtags
Hashtags are fun to create, but they serve a bigger purpose, too. In fact, if you wanted to, you could create an entire social media strategy around hashtags, as hashtags can help make it easier for potential franchisees to find you!
There are some best practices to help guide your use of hashtags.
First and foremost, consider your platform. Hashtags aren't super valuable on a platform like Facebook, since it's not as easy to search them. On the other hand, users can quickly and easily search for hashtags on platforms such as Twitter, LinkedIn and Instagram, bringing information to their fingertips.
To make the most out of hashtags, follow these basics:
Don't go overboard. A few strategic hashtags are much more purposeful than cluttering your post with a bunch of tags.
Carefully consider the placement of your hashtags. A hashtag or two within the body of a post is usually OK, but too many tags in the post copy can be disruptive, so placing them after the sentence or question may work best in some cases.
Choose your tags thoughtfully. Aim for a blend of high-volume keywords—such as #franchisedev—and more targeted tags, including brand-specific ones you create. If we were creating a brand-related hashtag, for example, it might be #HopToIt.
Make sure your post is relevant to the hashtag. Don't use a tag that's completely unrelated to what you're posting about. This can backfire and drive away potential franchisees.
Get Local
In our most recent blog, we talked about the secret to capturing engagement on Facebook—local content. (If you didn't read that blog, now's your chance!)
While talking to an audience of potential franchisees requires a little bit of a different approach, you can still get hyperlocal with it. You've likely narrowed down locations within the United States where you'd like to add a franchise location. That may come in the form of a specific city or be a region you're targeting.
Now you target potential franchisees within that market. One way to grab their attention is to talk up the virtues of that location and how and why it's a good spot for one of your franchises.
So, if you are an urgent care franchise, you might, for example, post an article from a local newspaper that's talking about the influx of new people moving into the area and how health care is struggling to keep up. That's a targeted, local approach that hits on two points—you know and understand the marketplace and you're creating content that's engaging and relevant for potential franchisees.
When you can create content that answers potential questions about the market and your franchise for potential franchisees before they ask them, that's a definite win!
Provide Useful Resources
This might seem like common sense, but all too often, franchise organizations forget about this aspect of franchise development. You want your franchise dev social media content to provide your audience with information that's actually helpful.
By that, we mean information and resources that help drive them to a decision and help them find success if they've already decided to franchise.
That means a good blend of content that offers up helpful insight about why franchising is a great idea and who it can benefit—as well as content that offers pointers related to succeeding as a franchisee. So, basically, helping your potential franchisees decide that's franchising is right for them and that's now the time and then helping point them toward success with resources that can guide their way.
After all, you not only want to draw in potential franchisees, but you want them to truly understand the ins and outs of franchising, as well as what sets your brand apart. This type of content can do both!
Ready to take your franchise's franchise dev efforts to another level? Let our Social Joey team go to work for you. We offer services that cover social media content and blogging that can help put your brand in front of potential franchisees—and capture their attention.