The Guide You Need for the IFA Convention | Social Joey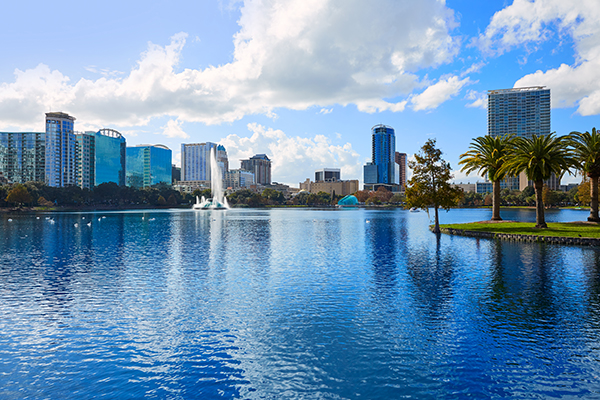 Can you believe that the 60th Annual International Franchise Association Annual Convention is just a few days away? Even though January seemed like it had 1,000 days (can we get an amen?), we still can't believe it's February!
If you're like our team here at Social Joey, you're excited about what's in store at IFA! Let's take a look at everything involved in this year's event.
What's Happening?
This year's IFA Annual Convention will be held in Orlando from Feb. 8 to 11 at the Orlando World Center Marriott. The weather is supposed to be in the high 70's, so if you're coming from Texas, bring a light jacket, but everyone else be sure to bring your shorts and flip-flops.
Organized by the International Franchising Association, this event is known as "franchising's biggest event for business development and personal growth" for good reason! Whether you're a franchising veteran or new to the field, there's something for everyone.
Who's Speaking?
Of course, one of the main components of any good conference is listening to the amazing speakers on the panel, all of whom will provide outstanding insight and knowledge.
The speakers for this February's conference include:
Simon Sinek, Opening General Session Keynote Speaker
Trent Shelton, Closing General Session Keynote Speaker
Kevin Hochman, President & Chief Concept Officer KFC Corporation
Jay Baer, Founder, Convince & Convert
Chris McChesney, Leadership Consultant
Rao Raj, General Manager, IBM Food Trust, Disruptive Trends/Technology Experts
George Chanos, Chairman of the Board, Disruptive Trends/Technology Experts Capriotti's Sandwich Shop, Inc.
Steve Bigari, Chairman and CEO of SYNC3, Disruptive Trends/Technology Experts
Each speaker brings a unique perspective and background to the conference, allowing attendees to gain a full spectrum of knowledge and insight.
Beyond these headliner speakers, there are also a ton of other opportunities to learn from others! There are 50 educational sessions on a variety of topics and issues, meaning there really is something for everyone.
Why Should I Go?
If you're new to franchising or franchising conferences, we're glad to give you some background as to the importance of this shindig. While you might think you would rather stay back home in order to ensure work is completed throughout the business day, your franchise's presence here is an opportunity to grow in more ways than one.
Attending the IFA convention provides a plethora of benefits:
First and foremost, you are able to network with people who are your peers and potential associates.
While most everyone attending this event works within the franchising industry in some capacity, we all come from different backgrounds, which can lead to new knowledge and new ways of thinking.
As a result, you are able to grow your network of industry pros, as well as learn from the successes of others in your field that you can take back home with you in order to grow your own franchise.
The IFA convention opens up a great opportunity to find solutions to problems that could be occurring in your business. Spending time alongside others within the industry and listening to speakers allows us to see outside our own experience.
We Hope to See You Soon!
We're going to be there with BELLS on! 🎉
Sunday, Feb. 9
Join our CRO, Jack Monson, on Sunday morning at 8:30 a.m. in the Marketing and Innovation Summit for a roundtable designed to help you solve your marketing problems.
Monday, Feb. 10
Monday is going to be a busy day for us—and hopefully you, too!
At 1 p.m., stop by the Social Joey booth (booth number 201) where we will have a special guest, Mike McFall, Co-CEO of Biggby Coffee, who will be giving away signed copies of his book, "Grind."
At 3 p.m., our Director of Operations, Mike McDowell, will be doing a roundtable on the subject of Building a Franchise Brand with Social Media (who can't benefit from this?!) in the Cypress Ballroom (number 2 and 3).
Lastly, at 4:20 p.m., Jack Monson will be interviewing Catherine Monson (no relation), CEO & President of FASTSIGNS International and incoming chair of the IFA, for a podcast conversation for Social Geek Radio's 500th episode.
If you have any questions or want to connect while you're at IFA, Jack's cell number is (312) 399-1967.
Whether you are planning to attend the IFA Annual Convention this February—or will make sure to attend next year—we hope we are able to start seeing you more at various conferences within the industry so that you are able to enhance your franchise's development.
You will reap the benefits, we promise! You will be given the tools and skills you need at these conference that can allow you to dig deeper into your field so that you can grow your brand even further than ever before.
Are you looking for a knowledgeable and experienced team of social media gurus who can help you take your social media strategy and marketing plan to a whole new level this year? Look no further than the Social Joey team for help!