The Shift From Google My Business to Google Business Profile: What Businesses Need to Know | Social Joey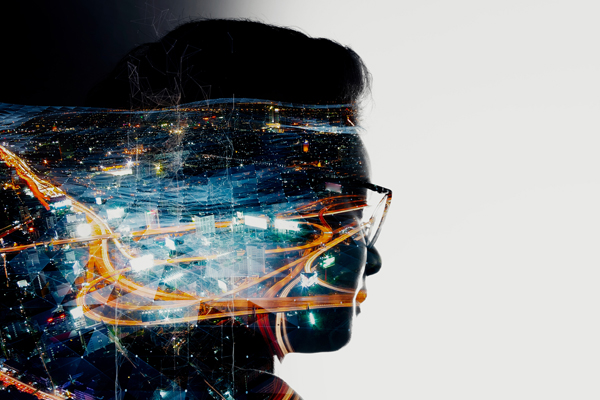 Since its founding in 1998, it is fair to say that Google has changed the way we interact with websites. Not only has the use of the search engine become a verb all its own, but it has also spawned an entire industry surrounding search engine marketing—which businesses in this modern era are likely no strangers to.
In addition to regular website ranking, Google has also given businesses the power to have their own business listing directly in search results, making it easier than ever for customers to find what they need. Considering that online search has become the primary way for people to find information about businesses and Google is responsible for 86% of the world's search engine traffic, keeping these listings up to date is a wise choice.
Customers search businesses on Google for a variety of reasons. This is often how they will find an address or hours for a business they are trying to visit, or the website and phone number of a business they'd like to get in touch with, and this information can be claimed and updated by the business to ensure it is correct and current.
Formerly, this was done via Google My Business, but they have recently announced the switchover to Google Business Profile. Below, we will be doing a deep dive into the new name, new features, and new perks that businesses can expect from this update.
The Name Change: From Google My Business to Google Business Profile
Google's local listing platform used to be known as Google My Business, but they have officially announced the transition to the Google Business Profile. However, before that, you may recall that this program was known as Google Places, Google+ Local, and Google Local—so name iterations are not anything new!
However, the changes to the program go far beyond a name this time.
The Management: How Businesses Can Control Their Google Business Profile
Google My Business provided a dedicated Android and iOS app, as well as a web portal, for business owners to utilize when managing their online profiles, but this system will be experiencing some major changes in 2022:
For businesses with single locations: Google is encouraging those to be managed directly via the Search and Map pages. Businesses are directed to search for their business name in Google to find their listing, or to search for "my business" in the Google search bar to find a business they have already claimed and verified. From there, they can make edits to any of the information listed directly.
For businesses with multiple locations: The Google My Business portal will be renamed as Business Profile Manager and will provide support for businesses with multiple locations. There will likely be changes to the interface and processes for managing a listing through the Business Profile Manager, but details about this have not yet been released.
The Features: New Offerings for Google Business Profile
In addition to changing up the name and management process, Google is also introducing some new features designed to make it easier for business owners to keep information up-to-date and keep in touch with customers. Some of the new features include:
An easier claiming and verification process, so business owners can make sure the information about their business is correct.

An introduction of call history, so business owners can keep track of the calls they receive from customers via Google Search and Google Maps—this allows business owners to find recent calls, missed calls, and more.

An introduction of messaging. Customers can get in touch with businesses in real-time from their Business Profile, so business owners can answer questions more efficiently. Business owners will be able to provide automated messages for when they're unavailable and can store an archive of chats for future reference.
The Best Practices: What Isn't Changing
Though there is quite a bit that is changing with the Google Business Profile interface, the best practices for using the platform are mostly staying the same. The metrics are clear that businesses with updated Google profiles get far better results (Seven times the clicks, 70% more in-person visits and 50% higher conversion rates to name a few.), so following these best practices can really pay off.
Checking your primary category often. Google currently offers more than 3,000 business categories on their platform, with more being added regularly. These categories help Google show your business listing to shoppers who are likely to be searching for it and ensure you get all the features available to your industry type. Not only is it wise to make sure your primary category is updated, but check back often to see if any have been added that might describe your business more accurately.
Make use of the attributes feature. There are many attributes that business owners can list about their business in order to provide searchers with accurate and helpful information—these tags range from wheelchair accessibility to veteran ownership and more, which can further tell people about the perks of doing business with you.
Check your profile often. Google relies on both the input of business owners and the community at large to make sure that business listings are up to date, so it is wise to check yours often to make sure everything is accurate. Any time you update business hours, have a temporary closure, or otherwise make changes to your business' information, be sure to update your Google Business Profile to reflect these alterations.
Respond to customer reviews. Google has always been adamant about its goal to be a community-oriented tool, so using reviews to keep the conversation going with your customers is a great way to use it as it was intended. Saying "thank you" and otherwise engaging with customers who leave reviews will help improve your rankings in Google's eyes and provide a great touchpoint with your customers, too.
If you'd like to learn more about how staying on top of your online presence can help your business stand out, we'd love to chat! Contact us today for insight on all things social media marketing.