Twitter Chats to Try During Summer | Social Joey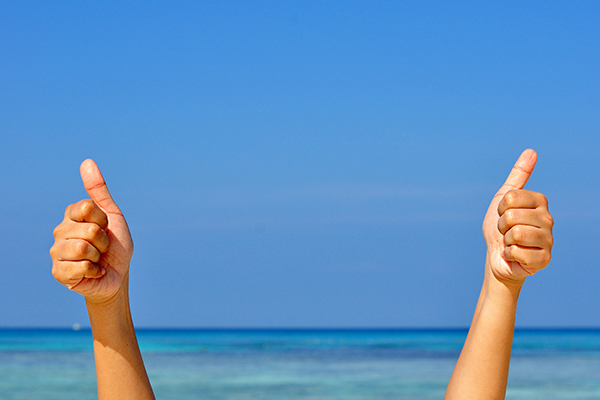 Did you know that there are more than 261 million Twitter users in the world? Out of that number, approximately 79% of the Twitter accounts are from users in the United States.
If you are not currently marketing your business on Twitter, what are you waiting for? Our social media gurus at Social Joey are here to help you spread your wings and fly high on Twitter!
Why You Should Be on Twitter?
Unlike other platforms, Twitter is a great place for anyone to really reach out to various audiences. This is not to say you cannot do this on other social media platforms like Facebook. But on Twitter, there is more of an even playing field among users.
Since there are clear and concise lines of communication, it can help both businesses and customers feel like everyone is on the same level.
In addition, because of Twitter's unique abilities, this social media platform allows businesses, as well as customers, to build relationships and optimize engagement through the network, which makes it a vital place to be if you are looking to grow your business—which what business doesn't?!
Use a Twitter Chat to Grow Your Audience
Now that you're on Twitter, why not consider chatting a bit?
While you have probably seen a Twitter chat in your newsfeed, do you know what one is? Many social media gurus define a Twitter chat as a conversation between groups of people via the social media platform.
To help keep the conversation organized, very specific hashtags are used on every tweet in order for the conversation to keep going. Everyone who participates in that specific Twitter chat utilizes that hashtag for every post made in regard to the conversation, which helps to keep interaction high among audience members. The hashtag also allows other people in the audience to parse back through the conversation if they weren't able to participate live.
Whether you ask people to participate in a Twitter chat you start or one just comes about, Twitter chats can be a huge component when growing your business online! These open conversations can help get your customers invested in your brand and—in return—become allies for your business.
How Do You Join a Twitter Chat?
If you are going to do anything when it comes to marketing your business while online, you want to make sure you are doing it right! One of the best things about utilizing a Twitter chat for your business is that it is pretty simple to set up.
The most difficult task is finding a conversation topic that people will be interested in, as well as a creative hashtag to pair with it!
However, you want to make sure you are participating in the Twitter chat as much as everyone else. You want to be not only responding to comments people make and questions they ask within the Twitter chat, but you also want to make sure the conversation stays on topic and stays respectful across the board.
A Twitter Chat Isn't Your Typical Marketing Tool…
…but that is what makes using a Twitter chat so amazing!
A chat can involve your audience in your marketing efforts in a way that's rare on social media. And it can help improve the interaction between your target audience and your business, which is priceless.
In addition, a Twitter chat doesn't even have to just be with your target audience—you can involve other potential customers through organic reach. It can also be with other businesses like yours, which can help you grow, too!
The Benefits of Using a Twitter Chat
Let's take a look at the various ways a Twitter chat can help to build your business and help it stand out among the competition:
You Are Able to Interact Better With Your Audience
Not only do Twitter chats allow you to network with other businesses, they also give you the chance to have better and longer conversations with your target audience. As a result, you are better able to build your brand, as well as stay up-to-date on the latest trends!
Yet one of the best aspects of a Twitter chat is the ability to make new connections and build trust among your audience. Even just responding to them will help you to show that you are not only interested in them as customers, but you are interested in them as people.
In addition, you are also able to build credibility, as you are showing your audience that you are an expert resource on a given topic.
It Offers Another Way to Promote Your Blog
As you know or have heard a number of times, a blog is extremely beneficial for your business.
When you utilize a Twitter chat, you can have your blog reach a larger audience by having a Twitter chat about a specific blog topic! Then, within the Twitter chat, you can mention the blog as a reference point, which won't only get your audience actually reading your blog, but they'll actually be talking about it and having valuable conversations about the topic!
On the flipside, you can also use a Twitter chat to gain valuable insight into what topics your audience might want you to broach in future blogs, creating a valuable method of obtaining ideas.
You Can Stay Up-to-date on Information
Twitter chats can help your business to stay in the know with the help of not only avid target audience members but also others businesses or professionals in your industry. Plus, a Twitter chat can help your business to stay relevant, which allows you to keep going as a company!
Now that you know all the good that Twitter can bring to your business, what are you waiting for? Let's get to tweeting—or should we say…chatting?
Are you ready to take the social media world by storm? Allow our team at Social Joey to go to work for you!