What We Have Learned From the COVID-19 Pandemic | Social Joey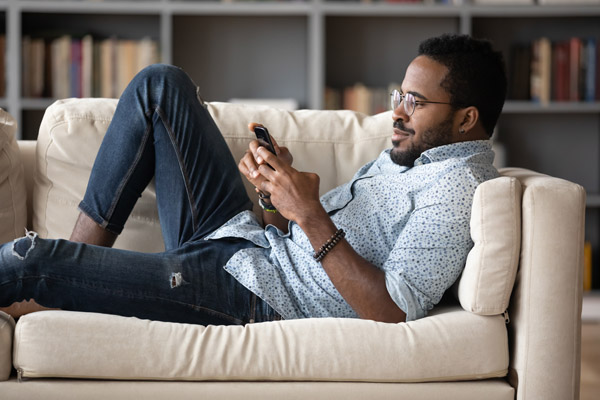 In the days and weeks to come, businesses and franchises across the country will be returning to work and getting back to "normal." But is returning to normal really realistic—or desired?
The reality is that we will emerge from the COVID-19 pandemic and stay-at-home orders with a new normal. What we knew and the environment we operated in before may not be the best way to operate moving forward.
The good news is: We're also emerging from this time period with a new set of lessons in tow. Time spent at home and in isolation from others has given many of us a new mindset and new habits for media consumption. Those changes will impact all of us, and they can push your business toward success if used correctly moving forward.
That's why our Social Joey team would like to share a few insights about the "new normal"—and how you can use those lessons to fuel your business comeback.
4 Big Takeaways & What They Mean for Businesses
No matter what the COVID-19 pandemic has brought to your business, there's an opportunity for you to make an incredible comeback. The actions you take now will be of supreme importance in getting your business and its messaging in front of your target audience and ahead of your competitors.
Here's what we've learned in the past few months:
Consumer Social Media Use Is on the Rise
It makes sense, right? With many of us stuck at home for the vast majority of the time, we headed online. Without in-person social interaction, we yearned for social interaction of any kind. And that put social media in the spotlight!
In fact, Nielsen found that social media usage increased significantly under stay-at-home orders, rising nearly 4% between Jan. 1 and April 12.
That may not sound like much, but consider two things—first, social media app usage has typically remained steady at around 20% and second, the use of other types of apps did not see a similar increase.
So, what does that mean for your franchise? It means there is ample opportunity to continue communicating on social media with your customers and potential customers, even more opportunity than ever before.
As we begin to step forward into reopening, it is more important than ever to use your social media channels to get your messaging out there to your customers. Keep social media marketing front and center in your marketing efforts.
Paid Brand Usage Is Down
We just mentioned that social media marketing will be a valuable way of meeting your customers where they are as we move forward. But the reality is, many businesses simply aren't doing so! Now is not the time to stop investing in your social media efforts, particularly in paid advertising.
Consumer usage is up, but paid brand usage is down—and that means that the cost of running ads is also down.
How does that translate for your business or franchise?
"While other brands are pulling ads, consumer usage is increasing," says Jack Monson, Chief Revenue Officer at Social Joey. "That means there is a great opportunity now to tell your story and engage with customers at a far lower cost than in recent times."
Less money for bigger impact? That's a win-win! Keep investing in your social media marketing and advertising efforts to capture a growing audience.
Establish Your Brand Within Your Community
You probably know that we're firm believers that the best businesses and franchises engage often with their communities. We also believe in spreading the word and interacting with your audience using local content.
You have a unique opportunity right now to do both. The steps your brand takes now within your community will be what establishes your reputation with your audience in the months and years to come.
Even if you're in a location that hasn't reopened, you still have the opportunity to support your community in distinct ways. Reach out to those within your community who are on the frontline and find ways that you can help—whether that's offering meals to healthcare workers or providing teachers, nurses and other essential workers with discounts for your products or services.
This type of investment will have a big impact in how your business is viewed in the future. It will establish you as a true member of the community, not simply as a franchise operating within the city boundary.
Consider the branding impact that bigger organizations have had across the country in their corporate social responsibility efforts—your opportunity on the local level is even more magnified.
"I'll always remember Zoom as the first company I'd seen to focus on their CSR efforts and give completely free access of their platform to every teacher, student, church or community group during the first bouts of the stay-at-home orders," says Katie Rae Kugler, Director of Accounts at Social Joey. "I'll remember how Ford put making cars on hold so they could manufacture respirators and masks. I never had a real 'loyal feeling' about either of these brands before COVID-19, but you can bet that this will cling to me the next time I have a purchasing choice in that space and Zoom or Ford is one of the options."
Flexibility Is Essential
Your business has probably been forced to pivot in some way during this time to stay afloat, so you're familiar with the need for flexibility. That flexibility also needs to extend into your content marketing efforts.
What was working for you in the past, marketing-wise, may not be your best bet moving forward.
Now's the time to really dig in and learn what your audience is engaging with. That may require changing up the style of your content, injecting it with more local content, adding some flair, incorporating more images and videos, or even considering new and emerging platforms.
The bottom line is: People are engaging more with social media, but you still need to be creative and thoughtful about the messaging you're putting in front of them and their preferences for content.
"New ideas, new content and a new format can be your life raft," Kugler says. "You have to find your brand's creative differentiator. People are inundated with content. Be of value to them, be a distraction for them, be a calming presence, be a resource for them."
Why Now Is the Time
OK, so you may be thinking, why should I be investing in my marketing efforts at this time?
The answer is—it's a long game. This is where the dividing line between marketing and sales comes into play.
"With few exceptions, you probably will not sell anything today or next week," Monson says. "That's hard for entrepreneurs and business owners, because we're usually in sales mode. But for today and next week, we're in full-on marketing mode. When do you want to cultivate some new business? Today, or wait until this is all over?"
Keeping your messaging and your brand in front of your clients, even if you're simply sharing helpful and relevant tips and information, is essential in setting you up for a comeback.
"Remember, we're going to get through this storm," Monson adds. "And you don't want to be sitting here in Q3 with no leads and a brand no one has heard from in a long time."
Ready to spread the word about your brand? Our team of social media experts at Social Joey is here to put your vision into action. Let us go to work for you!