What Will the Holiday Shopping Season Look Like This Year? | Social Joey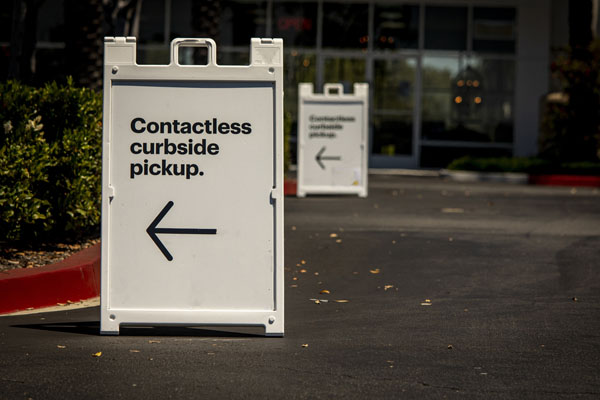 As we all know, 2021 has been anything but a "business as usual" type of year for several reasons. With supply chain shortages, plenty of delays, and a business climate that has been anything but average, there is a lot of buzz about what the holiday shopping season will look like this year—and for good reason.
Though we are all likely sick of the word, "unprecedented" is a great way to describe the predictions for this year's holiday season. Fortunately, just because things are abnormal does not mean they are bad.
Particularly if you run a company that has a savvy marketing strategy, there is a lot of potential to make this holiday shopping season the best one yet! Read on to learn more about what likely lies ahead and how to capitalize on it for your business.
Predictions for the Holiday Shopping Season in 2021
While no one knows what the future holds, there are some solid predictions about the holiday shopping season that just seems to make sense. Below, check out our best guesses for what trends we will be seeing towards the end of the year.
Seasonal Sales Are Looking Up*
While the exact number varies from 7 to 9%, all signs point to holiday shopping spend being up this year. While this number typically grows year over year, the projection that shopping spend will hit $800 billion is a welcome outlook for anyone in the consumer goods sector.
Seasonal Decorations Are, Too
Do you feel like you noticed far more Halloween decorations out this year than in years past? We did, too! Not only did we delight in seeing all the ghouls, goblins, and giant skeletons decorating our neighbors' yards, but we also became very interested in what that meant for the sales aspect of decorations.
As it turns out, spending for Halloween and fall decor saw a big jump in 2021, so we expect that Christmas will also feel extra, extra festive this year.
Early Birds Are Becoming the Norm
We feel like we have been seeing articles about the importance of doing holiday shopping early since February, but there is some wisdom to that!
Shipping delays and supply chain shortages have become unpredictable and frequent, and we have already seen some ads for Early Bird Black Friday deals, too. It seems like shopping early is becoming more and more on-trend to ensure gifts arrive on time.
While this is certainly the responsible choice, we may end up missing the adrenaline rush of fighting for a mall parking spot on Christmas Eve—but that is to be determined.
Mobile Is Becoming a Mainstay
Since smartphones have become ubiquitous, mobile browsing has grown every single year without fail—so of course, 2021 is no different. Mobile sales are expected to make up nearly 40% of all retail sales this year, which means marketers are wise to lean into mobile like never before.
Curbside Pickup Is, Too
While curbside pickup and buying online and picking up in-store (BOPIS) were born out of necessity due to restrictions in 2020, as a society, we can't deny how convenient the entire process is!
This trend is likely here to stay, and as the holiday crowds get thicker in the stores, we expect more and more customers will be turning to this convenient shopping method.
How Marketers Can Make the Most of Holiday Shopping Predictions
OK, so that was a lot of information for sure, but what does it mean for your business? As consumer trends grow and evolve, staying on top of them is so important so that you can alter your strategy accordingly.
To help you make the most of these holiday shopping predictions, here are some recommendations to maximize the holiday shopping season for your business:
Make buying online as easy as possible. Though in-person traffic does appear to be on the rise for stores, e-commerce has truly proven it is here to stay. For this reason, businesses are wise to make their online shopping process seamless—especially on mobile, given what we know about its popularity. In addition to simplifying your checkout flow, now might also be a good time to consider adding free shipping and returns into the mix if you have not already—convenience is key for reaching consumers this year.
Consider adding in-store or curbside pickup. While more people are shopping in-person again, it seems like consumers have collectively acknowledged just how convenient BOPIS or curbside pickup is! If it is within your capabilities, adding this service would likely be a welcome addition to your offerings for customers.
Lean into customer communications. Because many people are worried about shipping delays and supply chain snafus, now is a great time to hone in on your communication strategy with customers. Go ahead and get active on social and encourage your fans to follow along—this way if there is an issue, you can quickly dispatch the information in real-time to those who need to be in the know.
Acknowledge the struggle. Being honest with your audience is more important than ever, and customers will certainly appreciate your openness, too. In fact, nearly 90% of survey respondents said they would like to see togetherness and connection as marketing themes this holiday season. Now is a fantastic time for marketers to lean into finding their authentic brand voice and connecting with customers on a deeper level.
Set your shipping deadlines early. Communicating any shipping deadlines ahead of the holidays is so important, so people can place their orders in plenty of time to receive their goods by the date they need them. However, out of an abundance of caution, it might be best to set your shipping deadlines a bit earlier than what you normally would to account for any unforeseen delays. Because of the e-commerce traffic that is expected, shipment carriers are likely to experience extreme volume this year, on top of what the holiday season norm is. To avoid disappointment, keep your shipping deadlines early so you can still delight your customers on time.
If you are hoping to hone in on your marketing strategy this holiday season, we are the team for the job! Contact us today to learn more about how we can help you get all your important messages out on social media—we can't wait to hear from you!