As Seen on TV: 5 Essentials in Social Media Marketing, Part 2 | Social Joey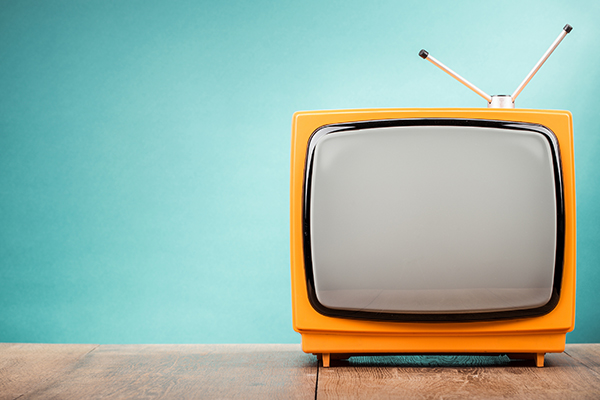 We now return to your regularly scheduled programming.
We are back! Did you think we would leave you hanging until next season? Don't worry. We aren't evil like those Game of Thrones producers—come on, already! It has been years now!
While we are still waiting for that cliffhanger to reappear, let's continue our conversation from our last blog about what our favorite TV shows can teach us about social media.
Read on as we look at some additional ways your social media posting strategy should be like your fave TV show.
The Good Place
Maybe we're not like Eleanor, finding ourselves in the Good Place, aka heaven. But your business is living in a good place, so why not play up your community connections?
There is so much more than meets the eye when it comes to adding local content into your social media campaign. Local content can really make a difference when it comes to reaching your target audience, especially since it establishes your business as a true part of the community.
Incorporate positive local content in a variety of ways, including:
Bringing in Local Experts
First, you might want to consider bringing local experts into your social media campaign or even your blogs. You could start by interviewing them on a certain topic of interest or by taking tidbits of information they provide by using the content in designed images or in regular posts.
When you bring in a familiar face, you are working to build a better sense of trust among community members. If the local experts trust you enough to agree to be featured in a post or blog, then you must be a worthwhile business to check out!
Being More Involved in the Community
In addition to featuring local experts within your social media platforms, you want your business to be more involved in the community. So invest yourself in the community around you—sponsoring local events, participating in volunteer activities and networking at community-wide events.
And when you're out in the community, seize the opportunity to capture photos and video you can feature on social media. You can even go live on Facebook or Instagram to share the latest happenings in your local community.
Asking for Reviews
You don't know how you are doing if you don't receive feedback from your local community. Therefore, it is important to seek out reviews from your target audience in order to know what your business is doing right and even what it might be doing wrong so that it can be fixed sooner rather than later.
But think outside the box when it comes to reviews and testimonials, too. Consider that a positive review can be used in a variety of ways with the permission of the reviewer.
Feature the review on your social media channels, either capturing it in an image or simply posting quotes from the testimonial. If you're able to tag the person giving the review in your post, even better—you'll gain more visibility for your business post on someone else's wall.
Stranger Things
OK, so we're not in the Upside Down and no monsters are involved. But even on social media, it cannot be all work and no play!
You need to be able to have some fun when it comes to creating content on each platform. Hence, a few stranger things.
Think of ways you can post outside the box that can grab your customers' attention in a fun way. For instance, you can post about something weird in the news, a funny, off-the-wall GIF or even a meme.
If every post you make on your wall is referencing selling a product, then customers are going to get into the habit of just scrolling by unless it is a post about a deal or something he or she is needing. In fact, too much hard sell can lead to your audience disappearing entirely—hitting the unfollow button.
Your social media postings shouldn't just be about selling a product! Yes, the ultimate goal is to drive your audience to your business. But to do that, you need to build relationships and create interaction with your audience whether they need your business and/or products at the time or not.
GIFs and/or memes are wonderful at reaching your target audience in a way that causes them to want to share and stop by your company's page even more to see what is going on.
These tiny video segments can be used to:
Highlight your company's culture
Provide easily consumable information
Tell a story in a fast and effective manner
Create emotion
Show off your business personality
So sprinkle visual imagery, in the form of videos, GIFs, memes and images, here and there throughout your postings to draw attention and keep people captivated.
Better Call Saul
Now, in this case, there's no need to call Saul. The lesson we learn from this TV show is to create calls to action that push people to call or reach out to your business!
If your target audience wants to know more about a product or service your company provides, how are they going to know where to go if you don't lead them in the right direction? This is where a powerful call to action (also known as a CTA) comes into play.
CTAs are everywhere, for good reason. You need to be providing them to your audience frequently, in case they are ready to learn more or make a purchase decision. That's why they should be included in every blog post—and why you need social media posts every week that drive people toward an action, either on your website, at a phone number or both.
Closing Credits
Now you're all caught up on this series—which lessons from your favorite TV shows are missing from your current social media post lineup?
If this all seems a bit overwhelming, have no fear! That's where our team can go to work, putting a social media posting lineup into place for your business that hits on all of the highlights.
Consider us the Grey's Anatomy for your social media marketing efforts. No matter what problem you present us with, we will work with you to diagnose the issue and treat it! Reach out to our Social Joey team today.