Facebook Ads and Your Business | Social Joey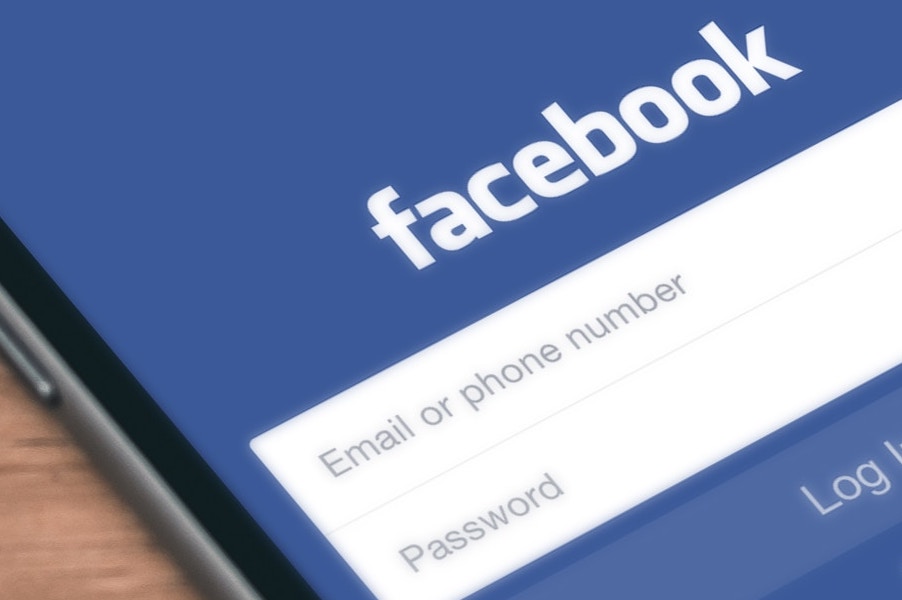 Chances are; you've seen an ad or two on your Facebook timeline.
You are scrolling through, looking at your friends posts when suddenly there's a post from a restaurant, clothing store or local business whose page you don't remember liking. If the post says, "Sponsored" in the top left corner, you've just been served a Facebook ad!
Advertising on Facebook is a great way for businesses to connect with people who are likely to be interested in their product or service. Advertisers can define whom they want to reach based on different factors such as age, gender, location, interests and more.
Is your boutique's perfect customer a 20-year-old female who is interested in clothing stores like H&M and American Apparel? You can easily target those people based on demographic and interest based targeting so that your business isn't wasting money delivering to individuals who are not interested in your product.
Many times, traditional advertising products such as billboards and radio ads, deliver your message to people who just don't fit the description of your ideal customer. Precious marketing dollars can be wasted because of this. Luckily, Facebook has developed many different types of advertising products so that your business can choose the one that works best for you.
Hoping to drive more traffic to your website? Try a Website Clicks campaign.
Have a coupon for 20% off an entrée at your restaurant? An Offers campaign would be perfect.
There are many different types of Facebook ads that business can utilize. So, which one is best for yours?
Boosted Post
A Boosted Post is a great way to get Facebook users outside of your page audience to engage with the posts you create. Boosting a post is simple, and most people are familiar with the blue "Boost Post" button at the bottom of each post on their business page.
Clicking this button will allow you to send that post outside of your page audience. If you do not already have a custom saved audience created, clicking the Boost Post button will not be your most effective choice.
Luckily, there is another way to boost a post through Ads Manager that allows you to better define your audience. Using either option, boosting a post is simple:
Choose a post you have created for your business's page
Define your audience and activate the boost
Get likes, shares and comments on the post
Boosted Posts are a great option if your business has an event coming up or a message you would like to convey (think of this as a Brand Awareness option for any awards, new hires, or company changes that are happening).
Each Boosted Post should include a clear call-to-action that encourages users to take an action that benefits your business such as signing up for a newsletter, checking out your new product, or booking a reservation. A Boosted Post can also be used for the infamous "Like and Share" campaign, where you give away something to encourage interaction and gain a new following on your Facebook page.
If you are just getting started with Facebook ads, start with Boosted Posts. It is simple to set up and will help you become familiar with the Facebook ads platform.
Page Likes
Are you hoping to increase the number of fans on your page but aren't sure how to grow your audience organically? A Page Likes campaign is just what your business needs.
With Facebook's targeting capabilities, you can create an ad that encourages users to "like" your page. This is a great way to find more users who would be interested in your product or service in your geographic location. Simply choose a high quality image, create your ad copy and you're done!
Remember to keep your ad brief (Facebook cuts you off at 90 characters). Will you be posting company updates, local events, or offers? Let users know what to expect once they have liked your page!
Website Clicks
With a Website Clicks campaign, you have the option to send users to a destination on or off Facebook. This is the perfect chance to send users to your website or a specific landing page. Website Clicks are a way to get creative with your advertisement and create content that makes users want to "click."
If you're trying to sell a specific product, you can lead users to that product's page on your website. Or if you're hoping to gain general awareness, you can link to your website's homepage. You'll want to select clear and high quality images for your ad, as well as good ad copy and the appropriate call-to-action button.
Offers
Offer claims are a great way to drive foot traffic or digital traffic to your business. Just like with a likes campaign, you can target users who have not previously used your business and create new customers as well as boosting sales in your store by encouraging users to visit. These run as a Website Clicks campaign, but drive traffic to an on Facebook location - your Offer.
This type of Facebook ad essentially allows you to create a virtual coupon that customers can use for your business. These ads are fully customizable and allow you to create any type of offer you can think of. We wrote a whole blog on Facebook Offers (it's so powerful) - check it out.
Lead Generation
Looking to generate leads for your business or franchise? Look no further.
With Lead Generation ads, your potential clients can submit their contact information to you right inside Facebook. This gives your business accurate leads to follow up on. Connect these ads to your CRM, and the leads will populate for your team to contact.
This ad functions similarly to a Website Clicks campaign, in how it looks. When users click, Facebook presents them a form to fill out. You can select the information you want, and some Facebook will pre-fill (like name, email, and phone, if available). Once the information is entered, users submit that information and are redirected to a website.
Although you can select a variety of fields for users to fill out, just like your website forms, most people are selective on what they want to provide. Keep your forms short.
These ads require you disclose to your business's privacy policy so make sure you have an accurate version on your website (and make sure it references how you will use the information submitted). Leads ads are a great way to find potential patients, generate interest in your new product or service, or find new franchisees.
Don't have time to manage your Facebook page and run ads? Let Social Joey help! All Social Joey posting packages come with ad spend included - Because Hyperlocal Matters.