Running a Hashtag Contest (in 5 Easy Steps!) | Social Joey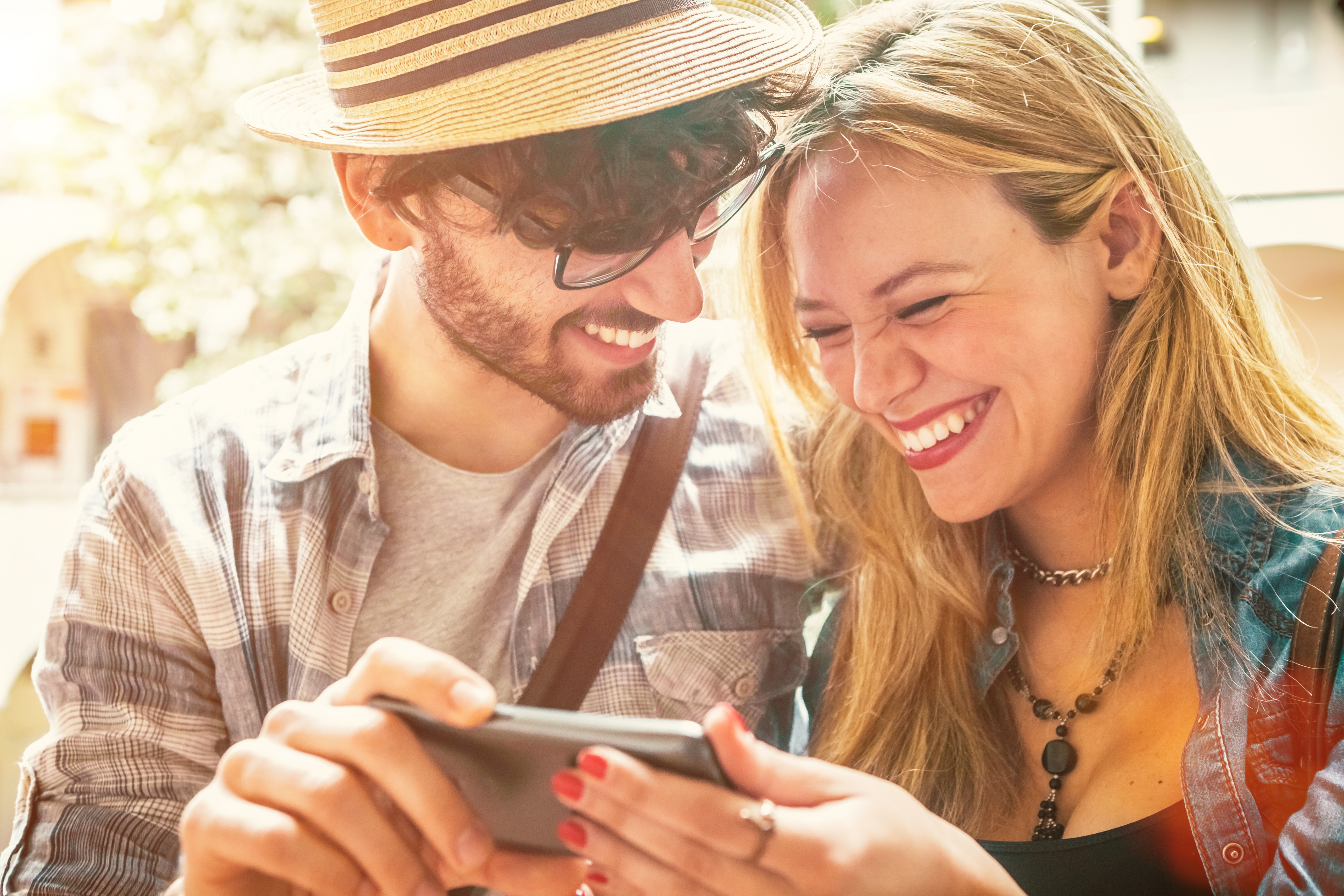 The saying goes, "with great power comes great responsibility." While we agree, we also think that with the great power of social media comes great opportunity for interactive marketing, allowing brands to engage their customers in new and exciting ways.
We love seeing the fresh ideas companies come up with to connect with consumers, and the options really are limitless for where they can take campaigns. For us, we're always excited about increasing engagement amongst an existing fanbase and drawing in new customers—which is why we love interactive social media tools like polls and contests.
Today, we're examining something you've probably seen on your timeline before: hashtag contests. Hashtag contests are fun ways to get your customers involved and put your brand in the driver's seat of the online conversation. The best part? They can be executed in 5 easy steps! Here's how:
1. Pick a Social Media Platform. Originally a trademark of the Twitter platform, the hashtag now spans from Instagram feeds to LinkedIn walls and every social network in between. As such, hashtag contests have become nearly limitless in their reach. Brands are able to run these contest on any platform they choose, but carefully considering the marketing goals of a particular campaign will help narrow down the selection and determine the most effective network.
For example, if a brand wants visual-based submissions to call attention to a new product, an Instagram campaign is likely the way to go. However, if a brand is looking for more general exposure and text-based submissions, they might consider a Facebook contest instead. Every social network has its strengths, weaknesses, and target demographics, but a company with social savvy can play all of this to their advantage when drafting up their campaign.
2. Pick a Theme. The platform is chosen, now it's time for the fun part! Setting a theme for the contest allows brands to emphasize their voice and show off a bit of personality. Having a theme for submissions to revolve around will not only help consumers know what types of content to submit, but it will also help the judgment process go smoothly when it comes time to pick a winner.
When it's time to decide, consider any topical subjects your brand could organically play off of. Whether featuring a new product, the local area, or a season, giving fans the opportunity to post something relatable will get everyone feeling creative. For example, a hot tub company might ask for pictures of creative ways people are staying warm this winter, or a grocery store might encourage submissions of favorite recipes. Alternatively, a seasonal business like a wedding planning company could use a winter wedding contest to drive engagement in the offseason. Having a theme that's relevant and true to the brand identity is a sure way to get fans interacting and excited about the prospect of winning.
Tip: To make the barrier to entry lower, make the campaign focus around something people might already be posting about (i.e. what they're doing, their pets, etc.).
3. Make the Hashtag Stand Out. Not only is the hashtag how submissions are monitored, but it's also something fans are posting on their personal profile—meaning it needs to be a hashtag they will want to feature on their social channels. It should be short, snappy and (hopefully) a bit witty while being specific enough to not overlap with existing hashtags already in circulation. Nothing is worse than getting to the end of your contest and not knowing which posts are actual submissions!
Take Social Joey as an example. If we wanted to run a general marketing contest, we might use something like #MakeMyMarketingHop. However, if we wanted to run a campaign asking people to post pictures doing volunteer work or showcasing their pets, we might use #SocialJoeySocialGood or #NotQuiteAKangaroo, respectively. All of these strategies play off our slogan ("Make Your Social Media Marketing Hop"), our name, and/or our mascot (a kangaroo), but they're still unique enough to not overlap with random posts from the internet.
4. Decide the Judging Process and Announce The Contest. Unfortunately, there is no "best judging process"—it depends largely on the platform, the campaign, and what the marketing team prefers. Brands will often turn it over to the public and judge by the number of likes or comments, or let the team internally vote on their faves. Whatever is chosen, it's best to decide before announcing the contest so submissions can be guided accordingly and entries can leverage their networks for popularity if need be.
Now that the rules are decided, it's time to get people excited! Don't set the campaign length to be so short that customers don't have time to get their post in, but not so long that momentum gets lost—one week to one month is typically a good guideline. Once the announcement is out there, it's time to sit back and wait for submissions to start pouring in!
Tip: Announce the contest across every channel. This serves as a subtle call to action for people to follow you across all of your networks.
5. Shout Out Your Winner on Social. Once the submissions have been reviewed and the winner has been determined, it's time to make an announcement! Most brands will opt to communicate with the winner initially via a private message, but posting about it to followers after the fact is a great way to get the news out. While people will be disappointed that they didn't win this round, tactfully featuring your winner showcases the legitimacy of the contest and will keep fans' hopes high for the next time they have a chance to win.
There are plenty of creative ways to feature a winner while still keeping morale up amongst other followers. If the contest prize was sending the winner a physical item, have them snap a picture with it to be featured in the announcement post. If they won something in person, take a minute for a miniature photo shoot when they come to redeem it. Showing off customer appreciation efforts is always a good look for a brand, and the winner will likely be thrilled to get featured!
Tip: If the contest was close or there were many quality submissions, use a disappearing platform like Instagram Stories or Snapchat to call out honorable mentions.
If you have questions about hashtag contests, interactive social media marketing, or just how to make your marketing hop, contact Social Joey today!