What Weekend Binge-Watching Can Teach You About Social Media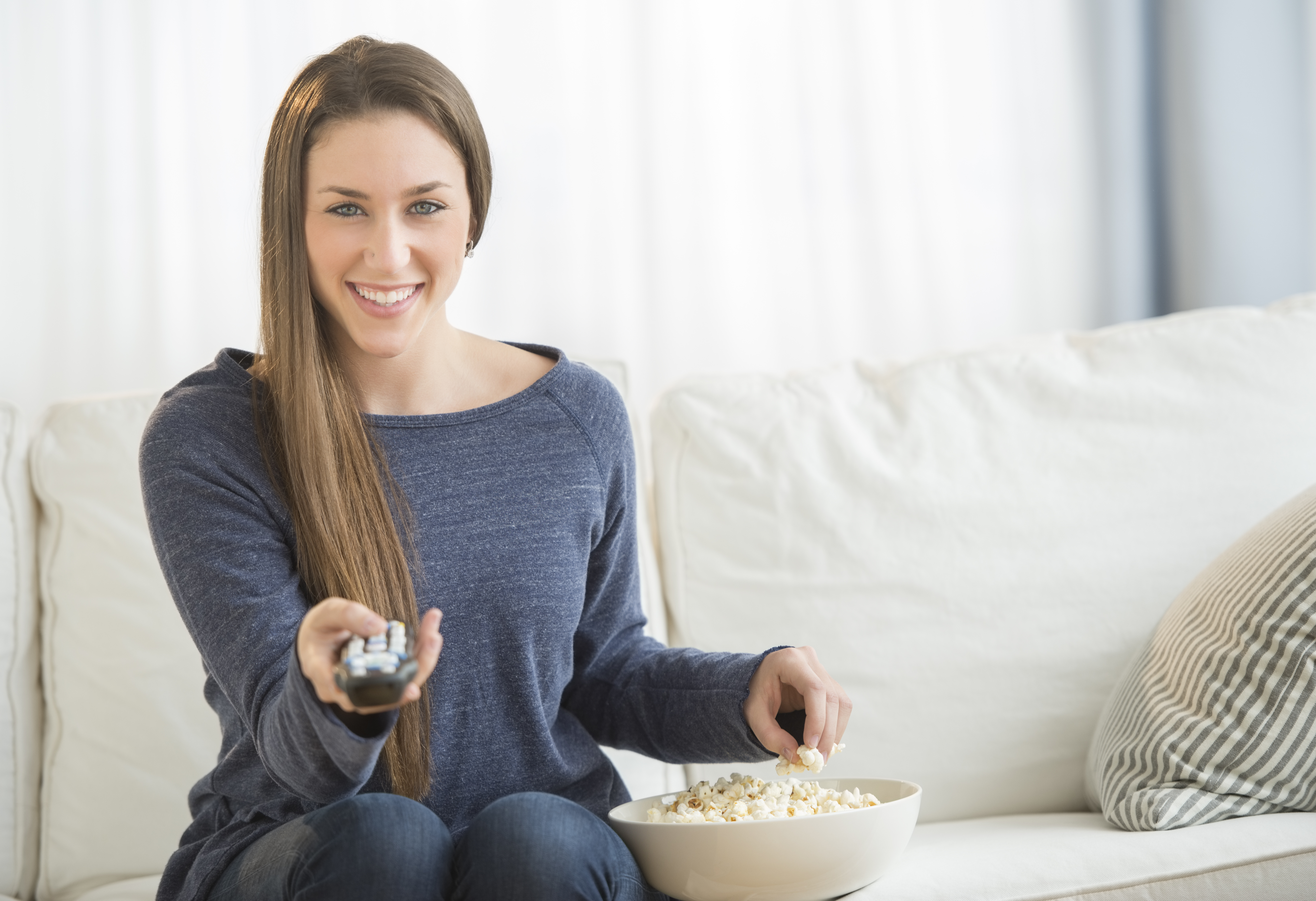 If you're anything like us, the weekend plans you're most excited about involve your couch and your TV. Whether you're on team Netflix, Hulu, or Prime (or all three! we don't judge), binge-watching has become a routine part of how we unwind.
While you and your couch cushions are bonding, your company's social strategy is probably the farthest thing from your mind. However, your favorite series can be the perfect source of guidance when curating a strategy that gets your brand the engagement it needs. Shows convey messages about communication, conflict resolution, and emotional reactions, all in a convenient, digestible timeframe — similar to the short-form content we're used to on social media.
The Social Joey team knows that inspiration can come from anywhere, including your TV. That's why we've compiled a list of social media lessons that can be learned from our own favorite shows, so you have a strategy that makes followers want to "binge-read" your content.
Friends is a classic '90s sitcom, but it also holds valuable lessons about community and communication. Think of your Facebook page as Central Perk, and your followers as the Friends crew. While nothing would be better than treating all your customers to a latte, social pages are a great way to foster that virtual connection. Conversation starters and relatable content will attract followers that look forward to your posts just like they look forward to their daily coffee, and creating that sense of community gives your brand a social presence that customers will be excited to interact with every day.
The Black Mirror episode topics range from surreal to terrifying, but the theme of a technology-integrated life runs throughout. Though some of the episodes certainly give technology a bad reputation, being on the forefront of technological innovation in your marketing strategy can give you a competitive edge. Whether it's Facebook's newest algorithm update or the best way to leverage your Snapchat story for engagement, staying on top of the latest trends sets your brand apart as an industry leader and social media authority. Your customers will look to you for what's new, what's trending, and what to watch for in social tech…without being scared of your newest developments taking over the world.
What ever happened to a fun social strategy? Right down to the catchy theme song, this crew is all about feel-good, wholesome family fun that everyone can appreciate — and your social presence can reflect these values, too. Whether you're sharing the latest puppy gif or showing off the office's team building event, creating a social strategy that makes people smile is a sure way to keep your customers happy. Amidst a feed of clickbait articles and negative news, standing out with a positive message sets your brand apart in the best way possible, keeping customers coming back for more.
Girlboss follows a scrappy, fashion-forward woman who won't take no for an answer on the journey to building her business. Like the protagonist, your marketing strategy can be a go-getter that isn't afraid to shirk the status quo. A little bit edgy and a whole lot of fun, this is an example of how a brand can grow and evolve without losing its unique personality. Just because everyone in your industry is doing social one way doesn't mean you should be afraid to think outside the box and try something new. When everyone else is following the same formula, your followers will appreciate an authentic voice and can-do attitude that stands out from the crowd.
You never know where life is going to take you, and networking is a powerful resource. How I Met Your Mother is a testament to that, and your social strategy can be, too. Just as Ted built up his network to eventually meet his wife, you can join groups and follow industry authorities to build up your internet community and ultimately gain new opportunities. Making an effort to get your name out there will give your company more exposure — and hopefully more business, too!
A touch of vintage and a touch of suspense, Stranger Things combines the darkness of the supernatural with the light-hearted nature of a group of neighborhood kids. If serious is your target strategy, there's no better guide. Just because you might be in a traditionally stoic industry doesn't mean your marketing has to be drab — you just have to strike a balance between the darkness and light. Informative articles with engaging copy and frequent, bright imagery can lighten up your page without undermining the integrity of your message. Keeping visual interest and follower engagement high doesn't have to come at the cost of alienating any of your buyer personas — it's just up to the savvy marketer to harmonize the content.
Setting trends instead of following them? Being the first to break the news of the latest happenings? If that's what you want your social presence to be described as, a Gossip Girl strategy is for you. The real-time Gossip Girl network that the show is based on is strikingly similar to the real-time updates we've grown accustomed to from Twitter and live broadcasts, and followers are always on the hunt for the most up-to-date news. Whether it's the latest event, hottest story, or developments in your industry, making timely social media updates will not only get your followers talking, but it will make your brand the leader of the conversation.
The perfect balance between silly and serious, Bob's Burgers tackles regular family issues with a healthy dose of fun. From quick one-liners to overarching plot themes, this show will keep you on your toes and has jokes you might even miss if you aren't paying attention. Similarly, a quick-witted social strategy not only gets your customers laughing but can also get them sharing as well. We're used to gifs and videos going viral overnight, but a witty tweet or quippy status can rack up shares just as quickly. Catering to your customers' sense of humor will make your brand relatable and approachable, and give you a social account your fans will tell their friends about.
At Social Joey, we're always looking for ways to connect the dots between social media strategies and what people love. If you need marketing materials as addictive as your favorite shows, contact us today!