20 Lessons We Learned About Marketing in 2020 | Social Joey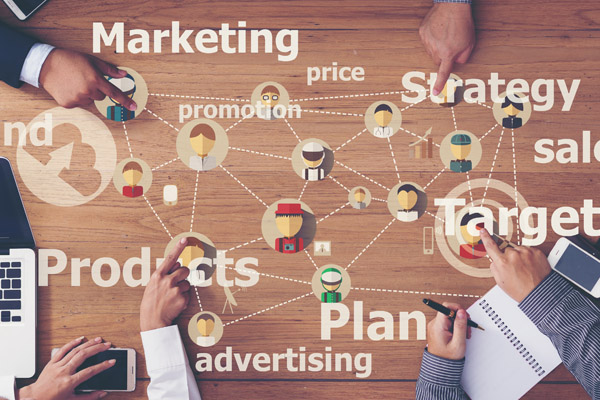 Can you believe 2021 is coming up so quickly? If you're reading this, we're at least midway through December…meaning the new year is literally days away.
While most of us would like to put 2020 in our rearview mirror, even the most challenging year has lessons for us! That's definitely been the case this year, which has been packed with challenges and lessons alike.
Before we leap into the new year, our Social Joey team wants to take a few minutes to reflect back on the year that was—and every single thing it taught us about marketing. Read on as we share our thoughts.
The 2020 20
1. Marketing is always important. While many business leaders put marketing and advertising on the chopping block when times are tough, that's a really bad idea! When a business faces economic or other challenges, the right marketing can help you keep the doors open. Scale back or change things up, as needed, but keep on keeping on overall.
2. Social media's where it's at. With most of us spending way more time at home this year, social media usage has seen record highs. The COVID-19 pandemic provided businesses with a chance to reach their audiences where they are—online and on social media. With traditional media resources, such as newspaper advertising or direct mail, becoming more challenging to execute during the pandemic, social media marketing rightfully became a focal point.
3. It's more important than ever to brand your business as part of your community. If there's one takeaway from the year, it's that we're all in this together! That's a message your community wanted and needed to hear this year, so establishing your business or franchise as a true piece of the community is essential. Hyperlocal marketing and networking within your community are key tools for helping you connect.
4. Refocus and stay on track. 2020 was the year of the shifting business model. It taught us that we need to be able to absorb changes, stay in front of emerging issues or new guidelines, and then keep going. That meant everything from changing ad tactics to quickly adjusting content strategies to adapting to varying national, state, and local laws and mandates.
5. Flexibility is essential. We wrote about this lesson in June, but it stands true today! When times are tough, it's time to reconsider your marketing strategy. More people are online, but you still need to consider what they are looking for and how your business can meet those needs through the content you create and post.
6. Try out new tools. There were a lot of these this year, as social media platforms worked to help businesses and franchises. Our team helped clients weed through product offerings, getting set up on new Facebook services like Dynamic Product Ads and Facebook Shops. There were also new tools to help improve existing marketing components, such as video marketing. Facebook added Live video tools, and LinkedIn went live, too.
6. Keep an eye on the metrics. When you're pivoting and looking to optimize your marketing efforts, data is a good place to begin. Social Joey offers robust reports related to social media engagement, and we also helped companies with better ROI tracking by enrolling them in Facebook Attribution when it was applicable.
7. Reconsider whether you're marketing in the right places. You don't need to have active social media accounts on every platform, and you probably shouldn't. That makes it important to regularly consider your audience and where they're active. In 2020, that evolved. LinkedIn, for example, saw an influx of new users as many people lost their jobs, making it an optimal platform to share the word about job opportunities or for franchise development efforts.
8. Build off what you have. There's no need to continually reinvent the wheel! This year we pushed for our clients to capture as many of their clients' email addresses as they could so we could utilize their databases in their social media advertising. This is the most effective way of getting the group of people who are already familiar with your brand back through your doors and back to your website.
9. Consider what info customers and potential customers really need. Step one is getting eyeballs on the content you're publishing. But step two is giving them what they need! The exact specifics of that were constantly changing in 2020, but one thing remained steady—your customers and potential customers need to know how to access your product or service and how to get help when needed.
10. Mix in humor occasionally—but be thoughtful. Yes, we all needed to laugh in 2020. Humor is a coping mechanism for so many people. We even had a blog dedicated to memes! But it's important to recognize that humor is not always appropriate. Funny posts and other content should be folded into your strategy in a way that's helpful and relevant.
11. Consider retargeting. Retargeting is a type of advertising that redirects those who bounce off your website. Surprisingly, retargeting is not something many businesses prioritize when it comes to digital marketing, but the teams who understood the possibilities with this element of advertising have seen such success that we'll be incorporating this into their ads rotation for years to come.
12. Determine what makes you different—and spread the word. If you read our last blog, you know that Rudolph teaches us to shine a light on what makes us unique. That's definitely true for businesses! The things that set you apart are what gain you customers and what keeps them coming back. Infuse your brand's personality into your posts and blogs to allow customers and potential customers a glimpse at your differentiators.
13. Consistency is still key. More than anything else, your audience is looking for regular posts and blogs from your business. Ultimately, they want a go-to resource, and consistent content helps your brand become that. And remember: Consistency applies to both your posting frequency and the tone, voice and style of your content.
14. Adapt to create a better customer experience. Is there a new product offering that emerged in 2020 that you don't want to live without moving forward? For most of us, there is! While 2020 brought challenges and caused businesses to pivot, all that pivoting has revolutionized the customer experience. Your customers are looking for ways to experience a smoother shopping experience, and they'll continue to expect that moving forward.
15. Keep your digital face forward. One of those customer experience essentials is the ability to do more shopping online. Because many of us are staying safe at home more often, we're looking to minimize time spent in a physical store. That means e-commerce has taken on an increased importance, and you'll want to ensure your website is up to the test.
16. Make sure you're painting the right picture for your target audience. While you're making sure your website is up to par, take the opportunity to also take a peek at your images there. It's important to make sure that the photographs on your website—and even the color scheme—are in line with who your audience is and what they look like. An image audit can help you ensure that.
17. Knowing the "why" and "how" of social media advertising is key. There is a science to advertising on social media, and that science evolves all the time. We pride ourselves on keeping up-to-date with the latest changes so that we can guide our clients to make the most educated moves and get the most eyes on their content.
18. Custom content is a difference-maker. It can be tempting to hit the "easy" button and choose a vendor that provides "canned" content. When you do that, all the work is done for you. But there's a much greater upside in working with a company that provides you a customized local solution—distinct and unique content for your brand and your location. For one, it will not be penalized as duplicate content by search engines or algorithms, but for another, it's quite simply more interesting and engaging for your audience.
19. Don't think of 2021 as a reset button. 2021 is not going to be a magical reset just because the calendar changes. Until a vaccine for COVID-19 is widely distributed and utilized, the pandemic will continue, causing regional or perhaps national lockdowns and other challenges. While you should set a strategy in place for 2021, keep your ability to pivot sharp. Be ready to reimplement the tactics used in 2020 at any time.
20. Consider a marketing partner. It may sound cliche, but we all need a shoulder to lean on occasionally! In your role at your business or franchise, you have a lot of things on your plate. Keeping up with the latest trends and techniques in social media marketing and advertising—and deciding which are worth the time and energy—can be a full-time job in and of itself. Partnering with a specialized team of marketing pros can be the optimal solution. When the need to pivot arises, a team like ours can be just the right source of inspiration, providing you with creative and manageable solutions based on ever-changing data. That's what we're here for!
Ready to leap into 2021 with a rockstar marketing partner? Let our team help guide you to success in the new year. Get in touch with us today to learn how we can help!